Looking for a serviceable pump costing not much more than your fortnightly nappy bill? Meet the Medela Harmony manual pump!
Having a new baby can be a financially anxious time, as families drop down to one income and then try to work through a shopping list of baby equipment. So while we extol the genuine virtues of the top electric pumps on the market, the truth is that finding more than AED 500 for a breast pump may well be far beyond many families' reach.
Medela is a highly respected breast pump brand, and even the tiny, lower-budget Harmony feels like a high-quality product. The BPA-free plastic is durable and elegantly shaped, the volume markings clear and the lever smooth and pleasingly tactile.
It's a thoughtful design, with a gentle stimulation phase activated when the lever is pressed in one direction, and a stronger expression phase when pressed in the other. Medela also offers five sizes of breast shield, though the Harmony is paired only with a Medium (and the replacement sizes are a steep).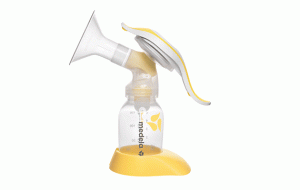 Perhaps most attractively, the Harmony comes with a Calma bottle teat, which is specifically designed to suit breastfeeding babies. The Calma bottle is AED 103.95 on its own, so its inclusion here represents excellent value.
However, as it's a particularly diminutive pump – slimline, and 20cm at its highest point – it isn't really suitable for heavy-duty expressing. Medela also produces open-system pumps (in this case, with an opaque plastic vent lodged in the funnel); as there are no electrical components, though, this only makes the Harmony a bother to clean, not actively unhygienic.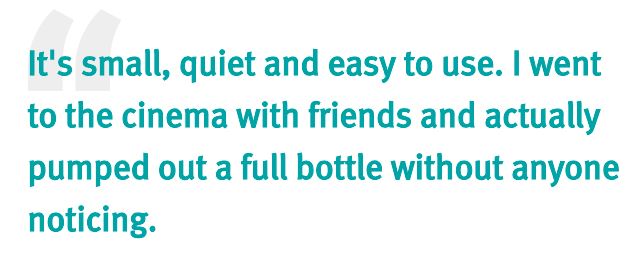 All in all, as an attractive, ultra-portable and decently effective manual pump, it's surprising that the Harmony is only AED 208.95 – making it a solid start to your breast-pumping journey that won't break the bank in those first few months.
The Specs
Type: open system
BPA-free materials
Included: breast pump, sealing disc, Calma bottle teat and stand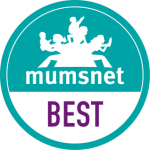 Mumsnet's Best for Budget 2018