Light but sturdy and with a tiny compact fold, the YOYO+ ticks all the boxes as far as portability and comfort are concerned.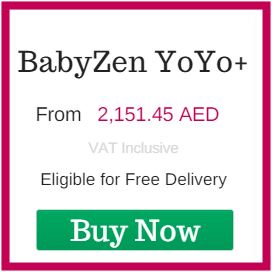 First of all, the YOYO+ looks great. It's very compact, with a sleek design that comes in six block colours with a black chassis, wheels and basket. The simplicity combines class with modernity, making this stroller stand out on the highstreet.
The stroller also comes with a whole host of features, including a UPF+50 canopy, rain cover, full wheel suspension for a smooth ride, and of course, a reclinable seat unit with a five-point harness. And so it should; at £369, we had high expectations of this luxury option, and the YOYO+ did not disappoint.
Despite its numerous extras, the YOYO+ is extremely lightweight. At 5.6kg it can easily be carried up and down stairs when open, and when folded it's compact enough to fit in even the smallest of nooks (and can be used as hand luggage on a plane). Lighter can sometimes mean flimsier, but that is not the case with the YOYO+; it actually feels far more robust than other strollers of a similar weight.
The YOYO+ is primarily perfect for an urban lifestyle full of steps, narrow spaces and public transport. But, with full suspension included, uneven pavements and rough terrain are a (literal) walk in the park and this feature means it would be able to cope rurally too for those weekends away in the country.
When folded, the YOYO+ is absolutely tiny. It also has a neat shoulder strap, making it (in our opinion) the best stroller for travel. The fold mechanism is genius; it collapses and opens almost by itself in one smooth movement. It did take a bit of getting used to – we didn't find it as intuitive as, say, the Baby Jogger City Tour – but once you've figured it out it's incredibly quick and easy.
But is it worth splashing out? At £369 when reviewed, this is about as pricey as you can get in the stroller category, and that's without the newborn nest attachment (£115) or car seat adaptors (£45). However, for those who can afford it the YOYO+ is a high quality stroller that does everything you'd need from a travel system with half the weight.
The Specs:
Suitable from: 6 months – 18 kg (suitable from birth with newborn attachment)
Weight: 6.2 kg
Folded Dimensions: H52 x W44 x D18 cm
RRP: £369 at time of review
Estimated resale value: £280