Watching television with children is not as bad as parents would think if it is done right. If you watch selected films and shows in moderation, it can actually be very good for your kids. And many parents ask "what films to watch with my toddler?". We have the answers here! 
1. Curious George
Running time: 90min
Will Ferrell stars as The Man in the Yellow Hat, an eccentric museum employee who has a pet monkey – an inquisitive and wonderful creature whose * curiosity * (clue's in the name) often gets the best of him.
"The kids enjoyed it and loved the slapstick, toddler-esque behaviour of George."
"Lovely, lovely film. Perfect for teenies and grown-ups. It is funny, but doesn't have that level of 'adult humour' hidden in it like a lot of other kids' films do."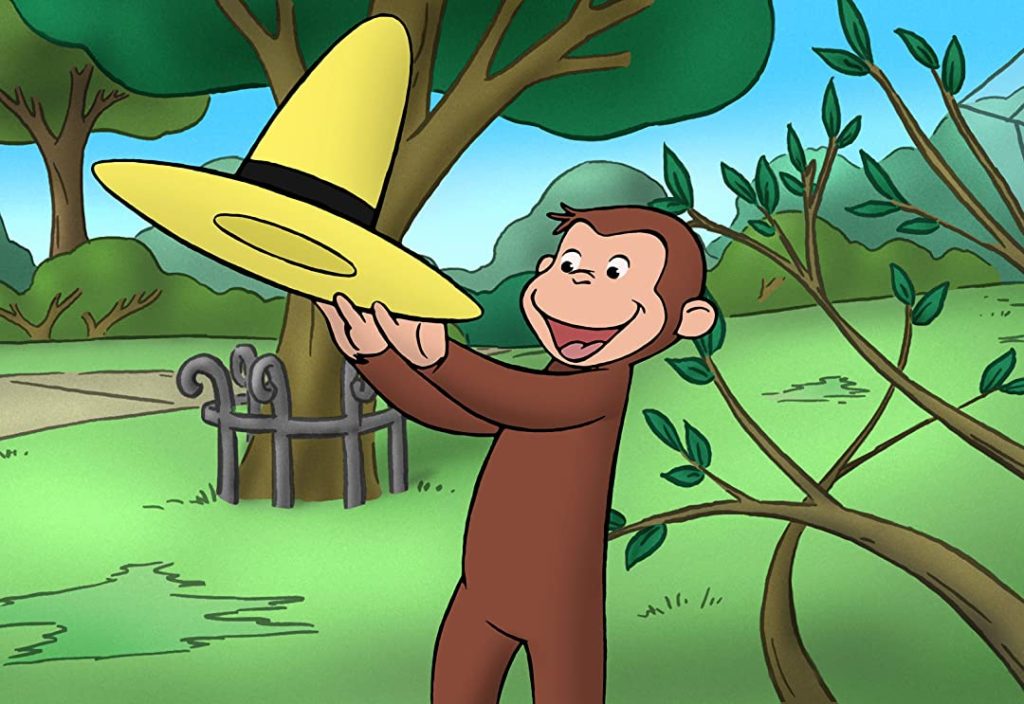 2. Cloudy with a Chance of Meatballs
Running time: 90min
When oddball scientist Flint Lockwood (Bill Hader) builds a strange contraption that turns water into food, it seems like the answer to his and his hometown's problems. However, the machine seems to have a mind of its own and soon it starts raining burgers – can Flint save the day? Based on the popular American children's book, this film is charming and quirky.
"Our two-year-old was enthralled by it, sat quietly the whole film and watched it to the end."
"Absolutely fantastic! I loved it and so did my four-year-old daughter."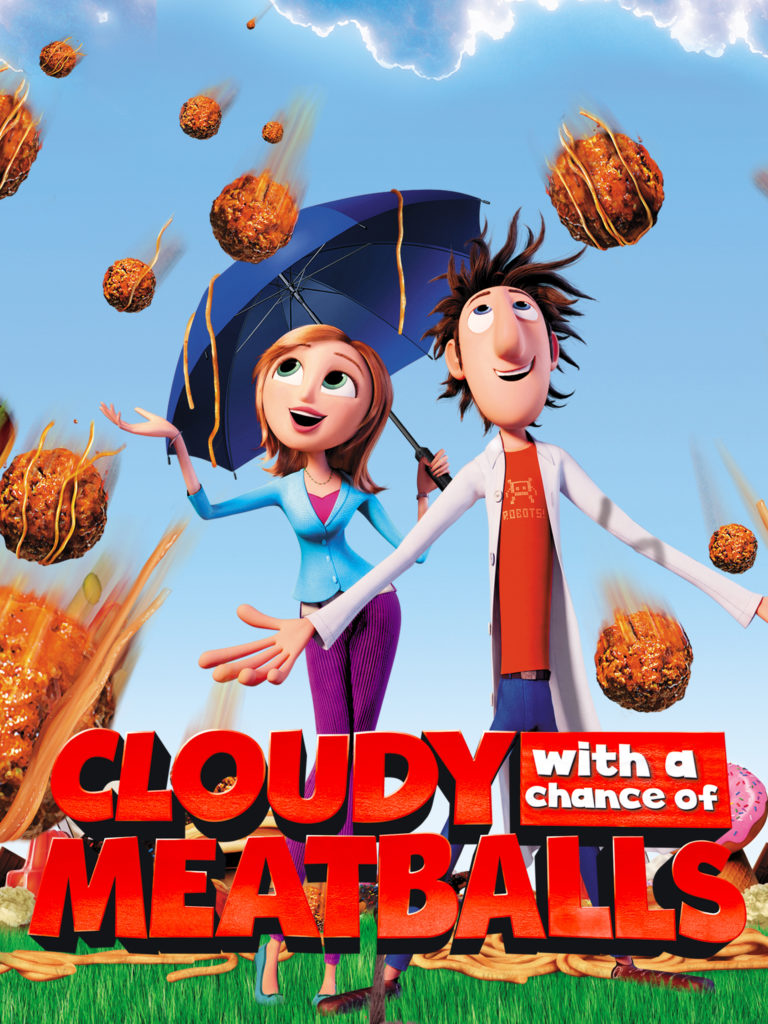 3. Kung Fu Panda 3
Running time: 95min.
The third outing for martial arts hero Po sees him go from student to teacher, and reunited with long-lost dad (Bryan Cranston). But out to ruin this beautiful reunion is the villainous Kai (JK Simmons) who wants to conquer the mortal realm. Only Po can stop Kai – with the help of his new kung-fu trainees.
"A new Kung Fu Panda film is always big news in our family. Jack Black voices Po with such gusto that it will keep the attention even of adults. A beautifully made film that kids will love."
"My four-year-old loves Kung Fu Panda."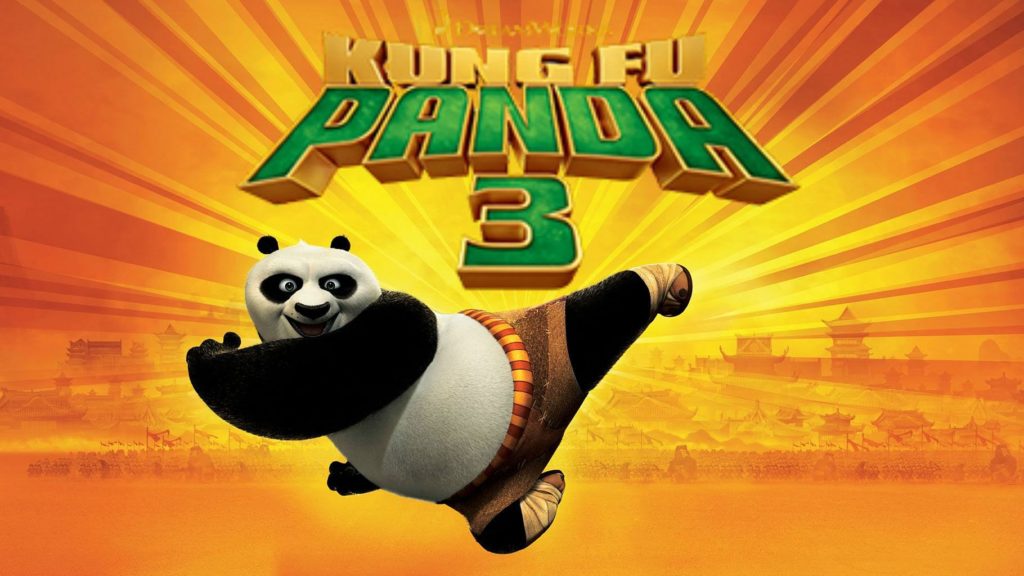 4. Planes
Running time: 92min
Disney returns to the world of Cars for this tale of Dusty Crophopper (Dane Cook) – a plane who dreams of joining the jet set, yet is held back due to his fear of heights. When a chance comes to compete in a famous round-the-world race, Dusty must seek training from old fighter plane Skipper. Can this little plane get over his worries and soar to victory?
"Planes. For ages. Every day for a year at least."
"Planes is a movie we watch over and over and I don't mind at all!"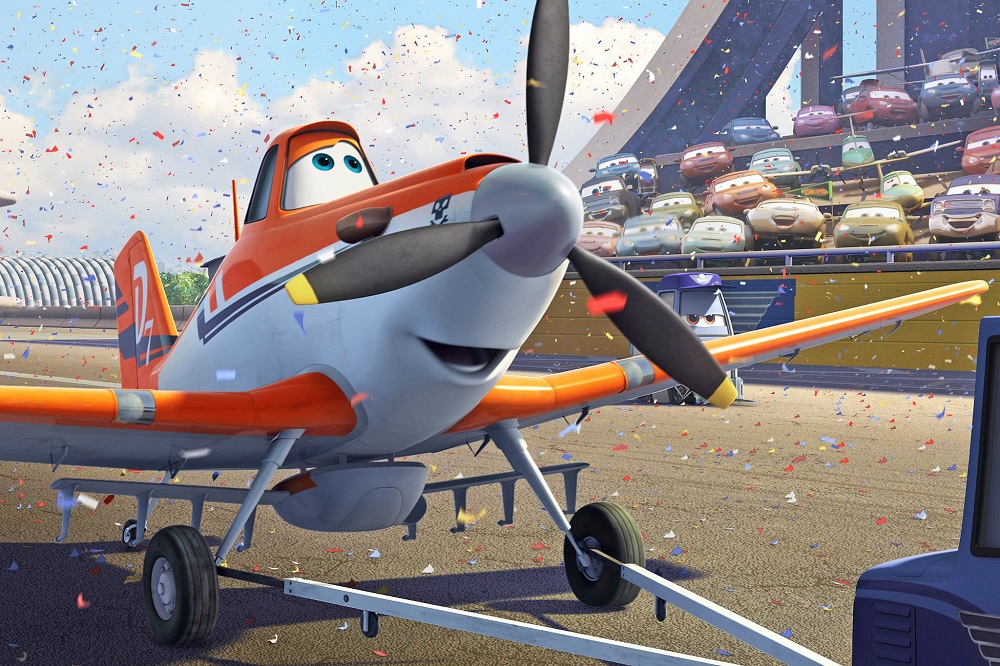 5. Ice Age
Running time: 100min
A prehistoric crew including loveable characters like Sid the Sloth and Manfred the Mammoth, attempt to cope with the oncoming ice age, as well as save a human baby from the jaws of sabre-toothed tigers. A classic in more ways than one.
"My daughter's favourite films at that age were the Ice Age movies."
"My four-year-old son is a big fan of dinosaurs and of the series, so it's a big hit here. I liked it too – the first is my fave."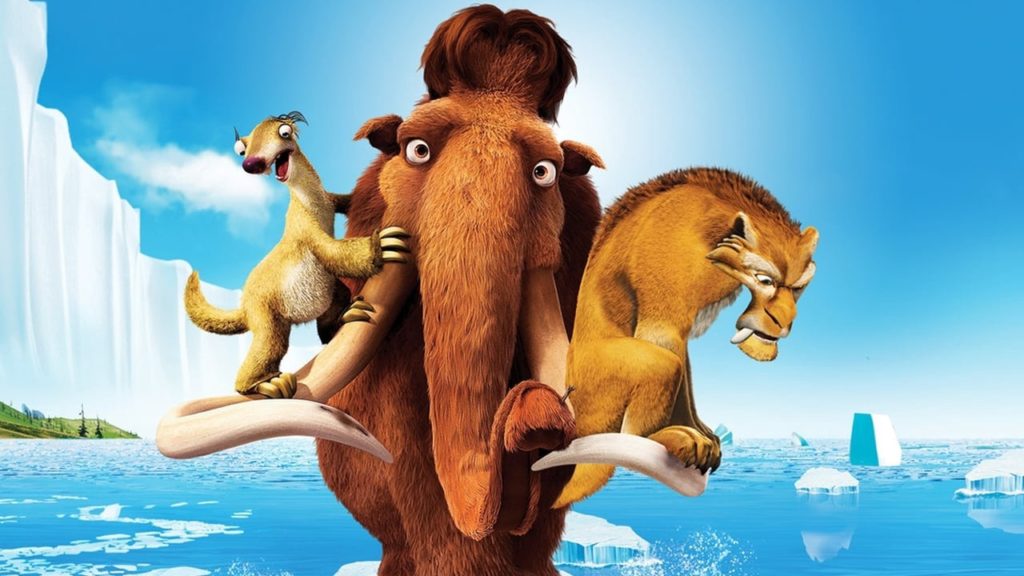 6. Winnie the Pooh
Running time: 69min
Pooh and his pals return to the Hundred Acre Wood for a new adventure, involving poor Eeyore losing his tail, Pooh in his eternal search for honey, and an escape from a Gruffalo-style creature. With narration by John Cleese and songs from Zooey Deschanel, this is a fresh take on A. A. Milne's family favourite.
"Winnie the Pooh, The Tigger Movie and Pooh's Heffalump Movie are all massive favourites of my two-year-old; my five and seven-year-olds love them too."
"Both of mine adore the Winnie the Pooh films – they're not too long and very appealing to all ages really. Have been watched to death in this house!"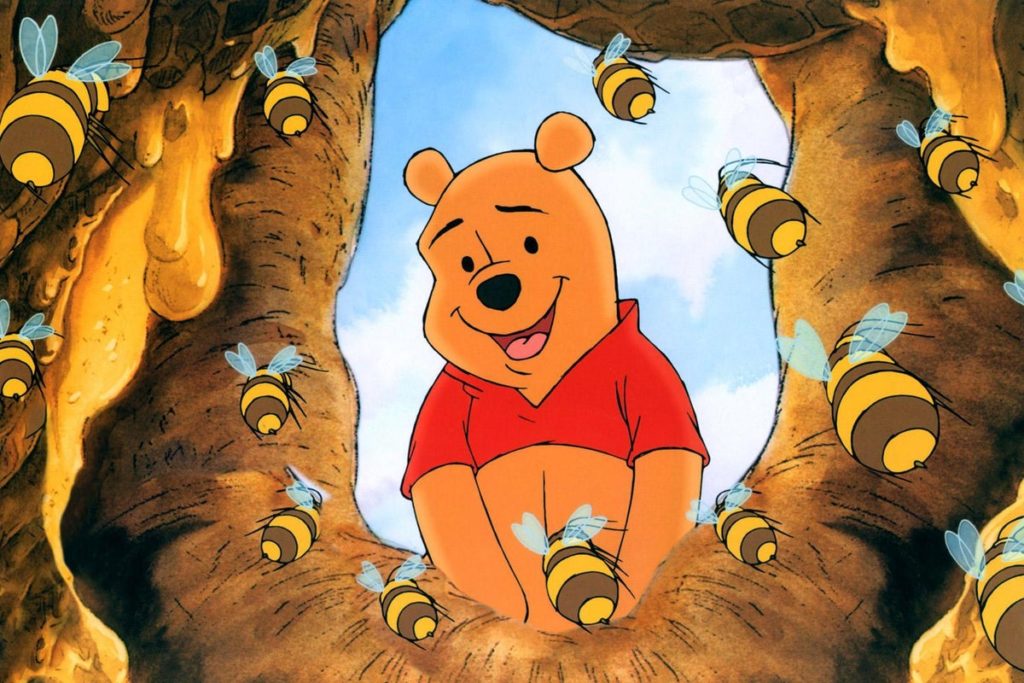 7. The Land Before Time
Running time: 80min
Orphaned brontesaurus Littlefoot bands together with different dinosaurs on a quest to find their parents, and their home – the legendary lush Great Valley. A * timeless * classic.
"My son is four and loves The Land Before Time."
"The Land Before Time films are good for little ones – the first one is the best."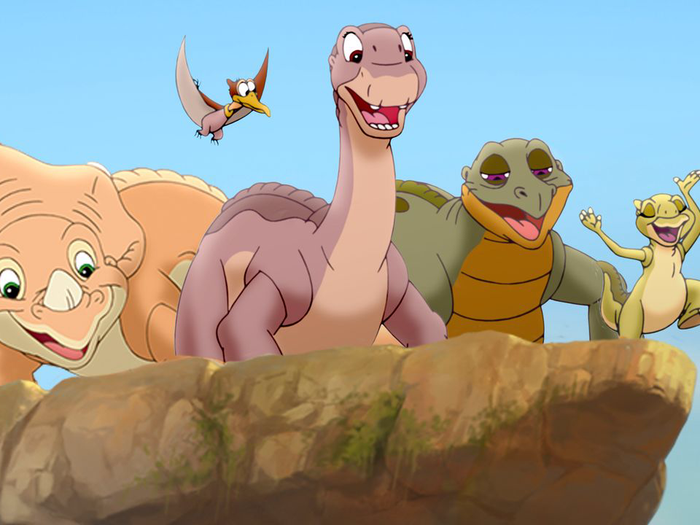 8. Lilo & Stitch
Running time: 85min
For Lilo, life arguing with her sister and legal guardian Nani, and lack of friends at school, just isn't cutting it. But she may have found the answer – in the form of a dog, or Stitch who seems more of a feisty mix between a Pokémon and a piranha, and happens to have escaped from the planet Turo. Naturally, chaos with a good dollop of friendship ensues.
"Positive female character: realistically flawed as a 'mother', and chunky thighs – what's not to like?"
"A great story about family – and no Disney princess!"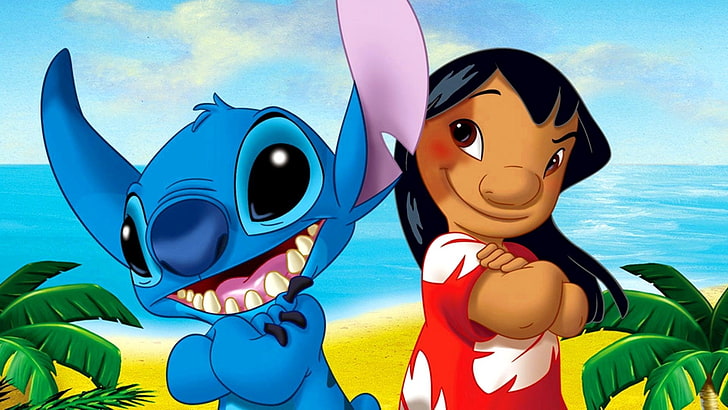 9. Lady and the Tramp
Running time: 76min
This Disney classic tells the story of a pampered pooch who runs away from home and falls for a mongrel on the wrong side of the tracks. What follows is a beautiful canine love story, not without its obstacles – including troublesome twosome the Siamese cats.
"Good artwork, nice music and gorgeous doggies."
"My four-year-old daughter adores Lady and the Tramp. She's quite a sensitive soul and likes the music, the old-fashioned feel, and the animals."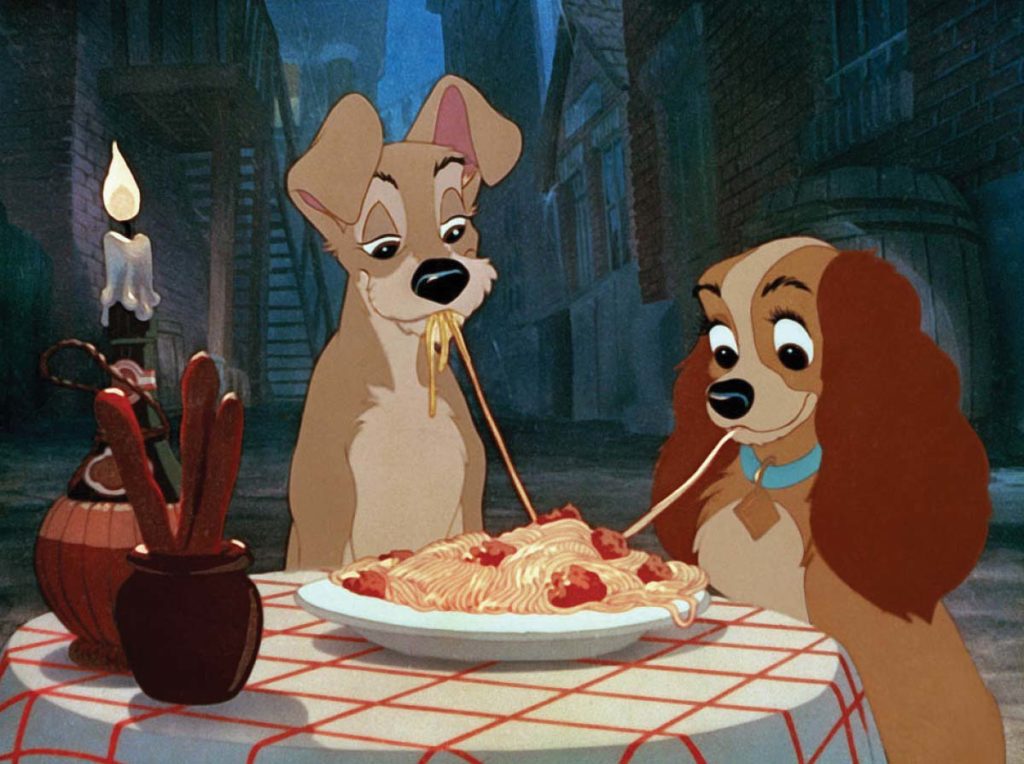 10. Chitty Chitty Bang Bang
Running time: 136min
This musical adventure stars Dick Van Dyke as Caractacus Potts, an inventor with a young spirit and a beloved racing car, enchanted with a little magic. Adapted by Roald Dahl from the book by James Bond creator Ian Fleming.
"My three-year-old boy is Chitty-mad – he watches it all the time."
"Best Children's Film Ever."