Most new parents need a car seat, not least to get their baby home from the hospital. But how do you know which option is right for you and your lifestyle?
Before you jump into the world of car seats, it's important to understand the two types of car seat regulations in play: R44, and R129, also known as i-Size. R44 (developed in the 1980s) will be retired in January 2018 and i-Size regulations will become mandatory in Europe and the UK. Car seats manufactured under R44 are still safe and it will not be illegal to use these car seats. But new i-Size car seats (introduced from 2013) are the safest way for babies and children to travel, and we at Mumsnet would recommend choosing an i-Size car seat over any other.
Baby car seats come in two options: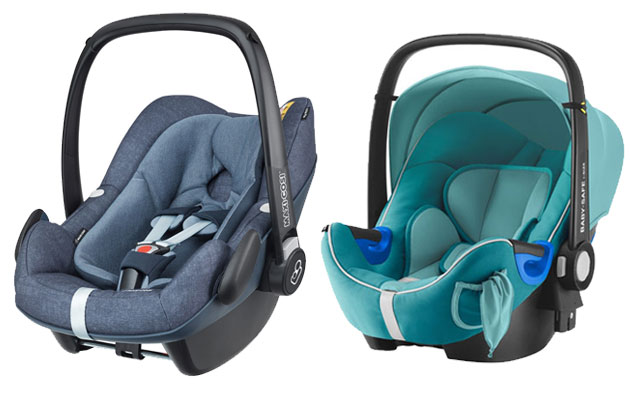 Car seat categories:
Group 0+ (from birth to 12kg, around 12 months)
i-Size infant carry car seats (up to 75 or 85cm, depending on the manufacturer, which is around the 15 or 18 months mark respectively)
Prices start around £180 for the seat and £100 for an Isofix base.
These car seats generally last to a maximum of 85cm (depending on the model). i-Size is not age specific, but generally you'll use an infant carry car seats until your baby is around 15 months old.
Pros: These are a highly portable car seat option, allowing you to move your tiny traveller from car to pushchair without waking them. Simply attach the car seat to your travel system buggy (double check they're compatible before you buy) and away you go!
Cons: Carry car seats only last to a maximum of 85cm (depending on the manufacturer) which is around 15 months and they're not cheap. So for some parents, this may feel an expensive option, especially if you opt for the Isofix base as well.
Key features to look out for:
Carry car seats are rear facing only – the safest way for a baby to travel. It is recommended that car seats are used in the rear seats of the car only as it is proven to be the safest location within a car for infants to travel. However, in the UK, you can use an infant carry car seat in the front passenger seat of a car if you disable the airbag.
Five-point harness.
Side-impact protection (all the squidgy cushioning at the sides of the car seat). In the event of a crash, this both cushions and protects your baby but also absorbs the force of the impact, meaning less strain on your newborn's spine, neck and muscles.
Can be installed using the car's standard three-point seatbelt or an Isofix base (usually sold separately, starting at around £100). Using an Isofix base is the safest way to travel and conforms to R129 (i-Size) regulations. However, if you opt to install using the car's seatbelt only, the seat itself is still safe.
Carry handle (which also acts as a rebound bar in a front or rear collision, ensuring the car seat doesn't rock).
Newborn insert to make it more snug fitting and cosy for even the tiniest of travellers.
Built-in sunshade.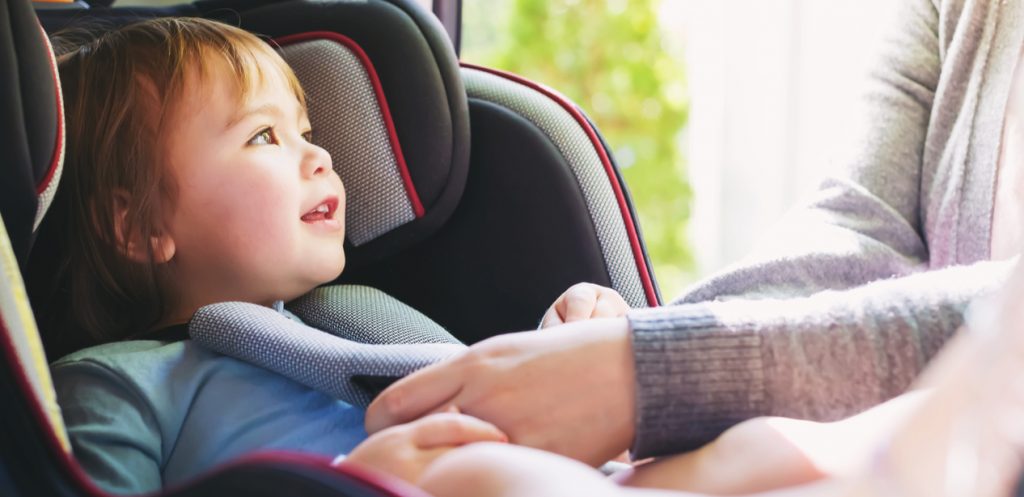 Carry car seats are incredibly portable, meaning you can remove the seat from the car quickly and easily without waking a sleeping babe. And if you opt for a travel-system buggy, the car seat can securely attach onto your buggy using a set of adapters. Just be sure your car seat and travel system are compatible before you buy.
Combination car seats from birth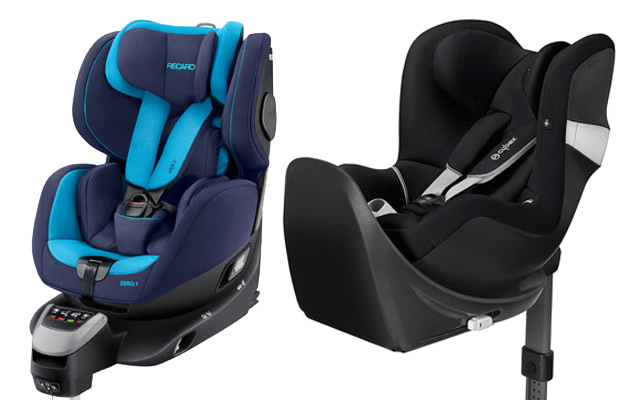 Car seat categories:
Group 0/1 (from birth to 18kg, around age four)
i-Size infant and toddler seats (up to 105cm)
Prices vary from £200 to £400.
The majority of i-Size infant and toddler car seats from birth last until your child is 105cm (around the age of four or five). However, if you purchased an infant carrier car seat and are looking for a replacement once they're around 15 months old, these seats are still a great option as they allow your child to sit rear-facing for longer. The Recaro Zero.1, Cybex Sirona M2 i-Size, Joie i-Anchor Advance are all good buys.
These are bigger, heavier pieces of kit than infant carrier car seats as they have to last children until they are much bigger than their infant carry counterparts. They're also designed to stay in the car and are not an easily transportable option.
Some combination car seats will last from birth to age 12 (or 135cm, whichever comes first) such as the Graco Milestone or Joie Every Stage. These could be a great money-saving option over time as they both come in at less than £200. However, neither option allows your child to be rear facing up to age four, and some reports suggest they are not necessarily as effective in the event of a crash as some of the age-specific models.
Pros: These car seats last longer than infant carry car seats and so may feel a better investment for some parents, not least because many come with Isofix included in the price tag. They can also be rear and forward facing when the time comes.
Cons: These are big, heavy pieces of kit and are designed to stay in your car the vast majority of the time. So if your child will be travelling in more one than car on a regular basis, you may want to consider purchasing two car seats to avoid dealing with the faff of moving it between cars.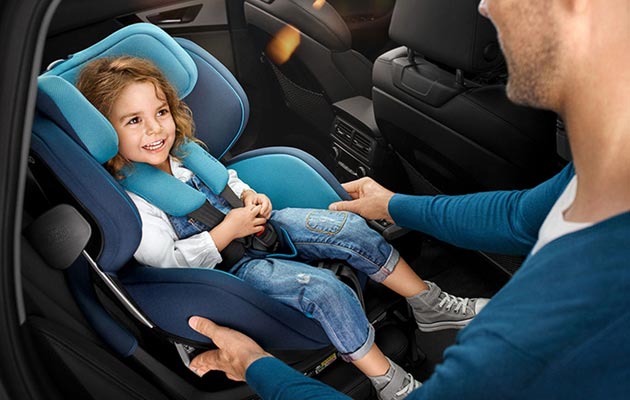 Key features to look out for:
If you're using the car seat from birth (rather than 75cm/15 months old), make sure it has a rear-facing setting. Infants must be rear-facing in their car seats until a minimum of 15 months old (according to R129, i-Size regulations) but it's recommended that children remain rear-facing for as long as possible up to 105cm (approximately age four).
Side-impact protection both cushions and protects your child but also absorbs the force of the impact, meaning less strain on your littlun's spine, neck and muscles in the event of a collision. This often takes the form of extra padding round the sides and headrest, but some models also have a stabilizer that touches the door closest to the car seat, helping absorb the force of impact as well.
Some models include a recline feature, allowing your child to doze more comfortably when in the seat. This feature is particularly common in car seats suitable from birth when rear facing.
An adjustable headrest is essential for combination models to ensure the seat is safe and grows with your child. Some car seats also have reclining headrests to ensure your child's head doesn't loll forward when they inevitably nod off, and that their head always remains within the safety of the padded headrest.
Some models (such as the Maxi Cosi AxissFix Plus) offer a 360-degree swivel function, making it easier to get your baby in and out of the car seat, especially when rear facing.
Removable and machine-washable covers can be handy , but you'll want to check how easy it is to actually remove the cover. If it's too much of a faff, you're unlikely to take advantage of this feature.
Five-point harness or an impact shield?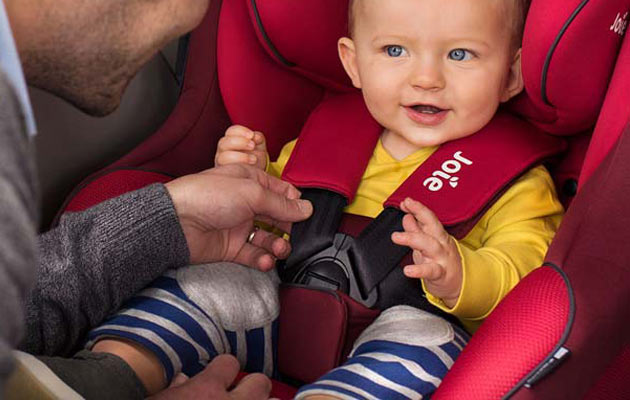 A traditional five-point harness attaches above each shoulder, on both sides of the waist and between your child's legs, to restrain your child securely while they are in the car seat and in the event of a collision. Styles vary, with some manufacturers creating padded harnesses or automatically adjustable harnesses (when you extend the headrest). For a harness to be an effective restraint system, it must be buckled correctly and tightened so the straps are flat to your child's chest. Some children will be able to wriggle their arms out from the harness, making it not as effective in the event of a crash.
An impact shield restrains your child by sliding into place in the seat and is held in place using the car's standard three-point seatbelt. The child is restrained in the seat but their arms are less restricted as they are not held down in the same way as in a harness. In the event of a front or rear-end collision, the upper body curls over the shield, meaning the force on the spine and neck is significantly reduced in comparison to a five-point harness. As an added bonus, the top of the shield can even act as a little trap-top table for the child to do colouring or balance toys on during a car journey. However, some children do not like feeling 'pinned down' by an impact shield and some parents report this can be quite a battle to fasten a squirming child into, especially in smaller cars.