Dr Brown's Natural Flow Bottle Review
After testing with a baby suffering from colic and collecting together results, the Dr Brown's Natural Flow Options bottle came out on top!
Babies with colic can be choosier than most, so don't be surprised if you try several bottle brands before finding the one right for your baby.
Unlike many brands that include only a small air vent, the Dr Brown's uses a vented vacuum free feeding system – which, in practice, means a rubber vent attached to a tube and placed in the neck of the bottle underneath the teat. The air entering the bottle is directed down the tube to the bottom, thus bypassing the milk completely. While no bottle can stop your baby ingesting some air, our tester noticed a significant reduction in the frequency and duration of painful episodes when using the Dr Brown's – an experience borne out by many Mumsnetters in our forums.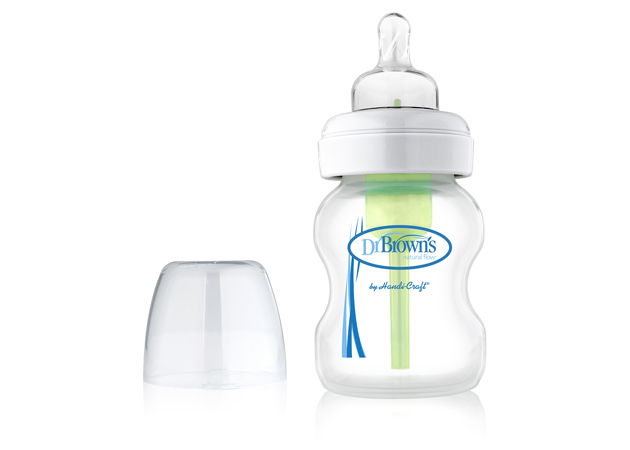 Though the five-part apparatus takes longer to assemble than the usual three-part bottle, it's simple and quickly mastered. (A word of caution: sealing the vent in the bottle with boiling water causes pressure to build and water to leak; wait for water to cool a little before assembly.) Cleaning, likewise, takes an extra step: a narrow brush is provided to clean inside the tube, and tubes must be placed top-down alongside the bottles in any electric steriliser. Fiddly, yes; but worth it? Absolutely.
There's a choice of four teats for variable flow, and there is also the convenient option to remove the green vent from Dr Brown's bottles once LO has grown out of their colic – an extra bonus meaning your bottle will last just that little bit longer.
As far as aesthetics go, the Dr Brown's is workmanlike but well designed: contoured for a comfortable grip, and dishwasher and microwave safe. It sits on the more expensive end of the bottle market, at two 270ml bottles for £15.50, and doesn't seem compatible with any of the breastpumps we tried. But until you can wave a grateful goodbye to colicky evenings, the Dr Brown's just might be your new best friend.
The Stats
Bottles: available in a single 150ml volume, a single 270ml volume , or two 270ml bottles.
Teats: available in levels 1-4 (pack of two)
Materials: polypropylene plastic, thermoplastic rubber, silicone, BPA free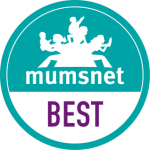 Best Baby Feeding Bottle for Colic 2018