Available in a classy range of colours and with a definite classic look, it's clear this is a quality product from the first glance

As well as looking stylish, the Cybex Sirona M2 lasts from birth to age four (or 18 kg), making it a good investment. Like many of the car seats we tested, the seat can be installed using either Isofix or a seat belt, and is perfectly secure either way. We'd always recommend using Isofix (especially as the seat comes with the base), but if this isn't an option, Cybex thoughtfully provides seat-belt clamps and extra side protectors to ensure your little one is safe. One feature that stood out was the rubbery material underneath the shoulder pads, which holds on tight to the shoulders and successfully prevents any wriggling. In addition, the seat comes with a number of inserts to fit different ages, meaning your child is snug and secure throughout the first four years of her life.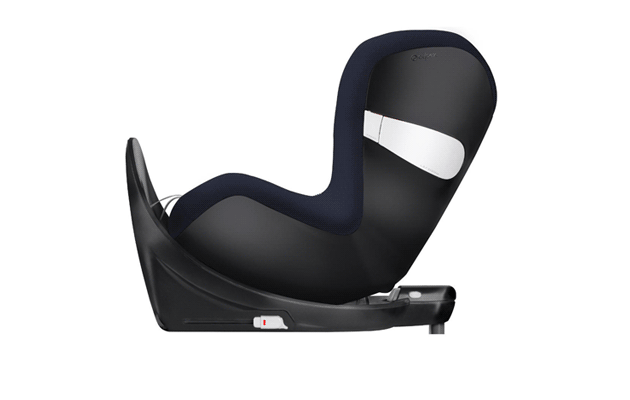 However, it's not the easiest to get a baby in and out of. Unlike our Best Buy, the Recaro Zero 1, the Sirona does not rotate, which means having to twist yourself quite awkwardly to lift your child in sideways. We found it was all too easy to catch the baby on the car seat when trying to move her, a problem you don't encounter if you opt for a carry seat or swivelling model. In addition, the Sirona M2 can't be used as a carry seat; it's obvious that it isn't made to be frequently removed, and we found it heavy to do so.
These limitations aside, the seat is easy to adjust, especially the recline feature, which was popular with both adults and children. Our tester's daughter regularly drifted off in this position. However, it is worth considering that there is no way to take them from the seat without waking them, which isn't ideal if your child is in the newborn phase. If you're looking for a seat to use with a travel system, this isn't for you, but if that isn't a priority, the Sirona M2 is definitely something to consider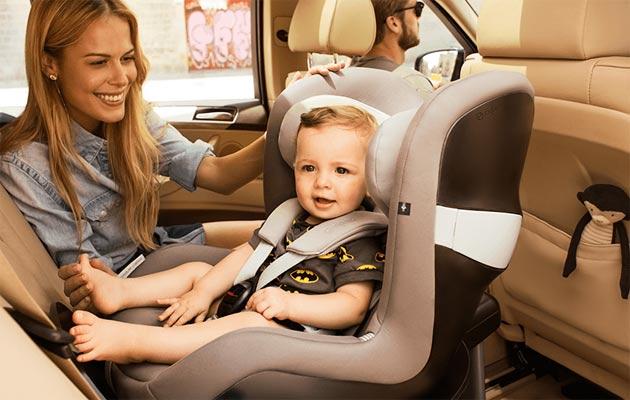 At 2,782.50 AED in its least expensive design, the Sirona certainly isn't cheap, and it's worth taking into account the seat's limitations before you commit to buying. However, its long life span means you'll get a lot of use out of it and, like any seat designed to last, the quality is unmistakable.
The Specs
Suitable from: Birth to four years (18 kg)
Weight: 15 kg
Dimensions: H53 x W44 x L69cm
Website: Cybex
Available in black, blue, grey, orange and cream, and pink and purple.