Littlelife's lightweight travel cot is predominantly aimed at campers, but we think anyone can take advantage of this handy little 2.5kg cot.
While many travel cots can push the 10kg mark and fold down into bulky items best kept in the car, the Arc 2 is a gift to those planning to use public transport. Designed like a tent, with two crossed poles holding it up, the Arc 2 folds down into a small backpack so it's easy to carry with you, whether you're hiking across the mountains or just getting the bus to the GP's surgery.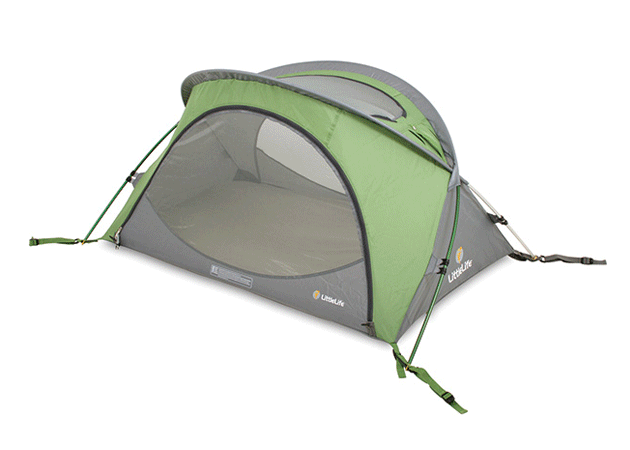 This ultra-compact storage system makes the Arc 2 unique, but we also liked the way it's set up like a tent, with bendy poles and a zip-down side to allow your child to play. The mesh is insect-proof too, which is perfect for hot climates or the great outdoors. Another bonus to the mesh is that your child can peer out and see you from multiple viewpoints, making them feel safe in unfamiliar surroundings, even when the cot is zipped up.
Although the travel cot is made of fabric and mesh, we found that it was still sturdy. The poles bend to hold the fabric taut, while the mattress folds out to fit the base of the cot, holding it together. There are ground pegs for when you're camping (although we're not sure we'd leave a baby outside the main tent), and the main cover of the tent clips into place on the poles firmly and securely; without the pegs, an older child might be able to knock it over, but our very adventurous two-year-old tester didn't manage (despite his best efforts!).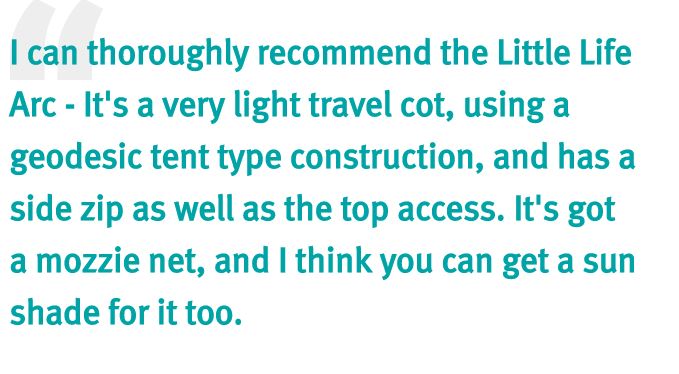 At 892.50 AED, the Arc 2 sits in the lower end of mid-range pricing, which we think is fair enough. The design is unusual and effective, and we can see this getting a lot of use; even if camping is your nightmare, it's hard to argue with something so convenient.
The Specs:
Suitable from: Birth
Weight: 2.5 kg
Folded Dimensions: W31 x L42 x H20cm