Whether you're looking for a budget-friendly birthday party option or just want to celebrate your child's birthday with your close relatives and friends in the comfort of your home, there are a lot of simple things you can do to impress your guests. Here are some easy ideas prepared by ServiceMarket, the UAE's leading marketplace for home services, that are sure to make your kid's birthday party memorable.
Pick a standout birthday party theme: A great way to make a good first impression is to decorate your home according to a certain theme. Here are a couple of popular theme ideas to inspire you:
Arabian Nights: A red table cloth, lanterns and a magic genie lamp should be your go-to decorations. Ask the kids (and adults) to dress up in traditional Arab clothes, and put on some traditional Arab music to really get everyone in the mood.
Frozen: A current favourite. Pick up light blue table decorations and blue and white balloons to pull this one off. You can even get some plastic tiaras to give to the guests when they arrive to turn everyone into mini princesses. Consider asking one of the adults to dress up as Elsa for a surprise birthday visit.
Pirates and Ships: Ahoy Matey, Ye want t' be a pirate aye, well then, choose some blue and red decorations for your house an' ye'll be on yer way. For an extra special touch, set up a pirate treasure hunt and hang up a pirate ship piñata!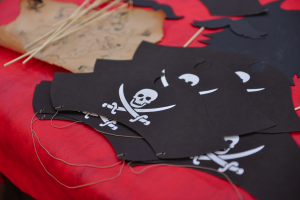 Ask guests to dress up: Kids have a wild imagination and many of them love to dress up and get into character. Ask the guests to dress up in line with the party's theme. You could even have a prize for the best dressed guest. Just make sure to give the guests plenty of notice so that you don't stress any parents out. If you're not so keen on having a dress-up party, you could hire a face painter to add a bit of excitement to the event.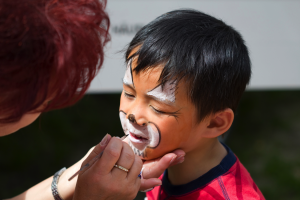 Set up a photo station: This always leads to lots of laughs and happy memories. Create a themed background and buy some cheap props which people can use to pose in front of it for photos. Hire a professional photographer to capture these wonderful memories so that you can focus on mingling with the other parents. You could even ask the photographer to also take some photos using a polaroid camera, or have a printer handy, so that guests can take a photo home with them.

Include some themed food: Hiring a Dubai catering company will make the whole event so much easier. Ask your Dubai caterer to include some themed nibbles, whether it's decorated cupcakes, or savoury food with a fun twist, themed food will go down a treat. If you want to go the extra mile, you can even get themed paper plates. Don't forget to ask your caterer to include some simple items for the kids in the menu, for example some nuggets or vegetables without all the spices added!
Customise the cake: For many people, the birthday cake is the highlight of the party! In case you're looking for a quick way to order the perfect cake, just find a good picture on the internet and talk to your catering company in Dubai about creating it for you. For a more DIY approach, buy a readymade cake and decorate it yourself with icing and sweets.
Organise some shows and games: Parents with spacious gardens should consider setting up a trampoline and bouncing castle. These are fail-safe ways to keep kids entertained for hours. If you don't have a garden large enough, consider organising a magic show or hiring a clown or juggler. In addition, there are many games such as a treasure hunt, charades and musical chairs that both kids and adults can enjoy. It's a good idea to hire a babysitter to keep an eye on the kids while they are playing, so that the adults can get some time to socialise.
Distribute small goodie bags: To make sure that your guests cherish the memories of your kid's birthday party, you could distribute some small goodie bags among the kids when they leave. You can add items like small toys, candies and chocolates in the goodie bags.By following these simple tips, you can make sure that your guests will be impressed as soon as they walk into the party! For more tips and hacks head to our Lifestyle section and subscribe!