Traveling to Dubai on a low budget may sound like an impossible task, right? When we say traveling to Dubai we think of the luxurious hotels, hidden treasures and lavish Arabian night, and this is absolutely right. But there are still other options for those who travel on a budget.
When travelling in the UAE and Dubai, make sure to pack well. Check out our travel favorites to make your trip easy and smooth no matter how long or short it is. These travel favorites will make ensure a nice vacation for both you and your children.
1| Zabeel Park
one of the city's largest green spaces. The landscaped park is a place to barbecue with picnic tables, along with a bike track, a boating lake and a mini|train for kids are all available. It costs Dhs5 to enter and is also home to the Ripe Food & Craft Market, held every Friday from 9am|3pm.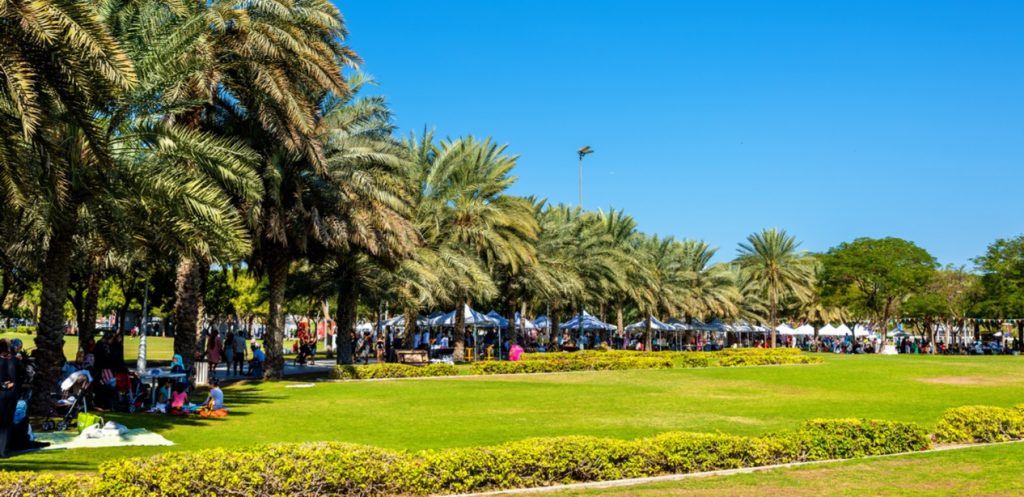 2| Kite Beach
it's a Dubai's favorite beach spot for friends, families and fitness fans. It is the ultimate outdoor location which has lots of activities, including kite surfing, soap football, beach tennis, and beach volleyball. There are showers, WIFI, toilets and changing facilities, plus lots of food trucks and cafes. This is a great place where you can see the Iconic Burj Al Arab, the best 7-star hotel in the world. Simply you can find it just off Street 5a, behind Jumeirah Beach Road in Umm Suqeim.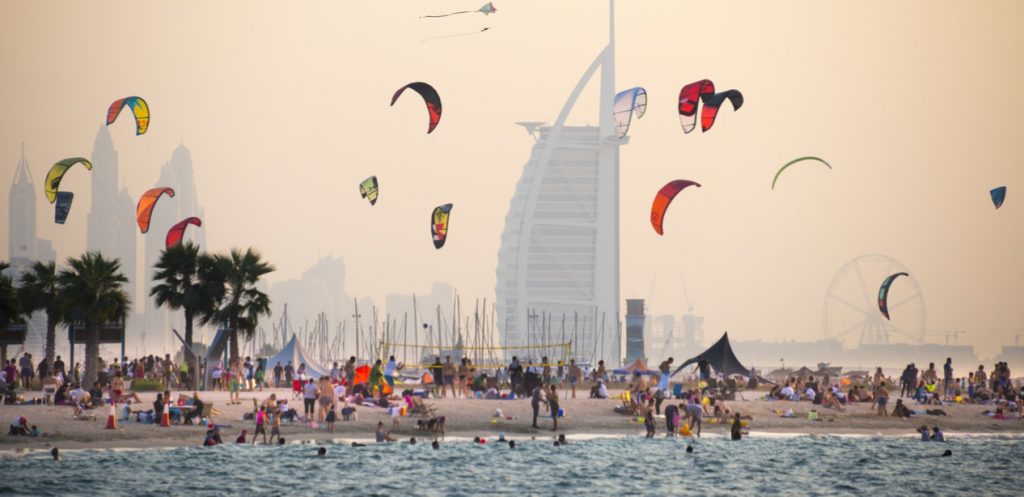 3| Jumeirah Mosque
 Dubai largest mosque. Daily tours (except Fridays) take place at 10am for Dhs20 and the tours run for 75 minutes.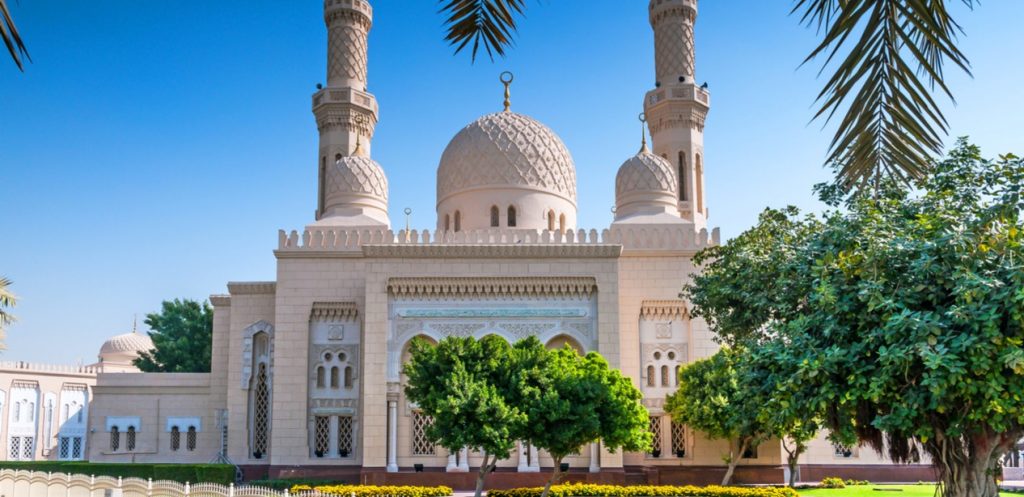 4| Dubai Museum
You can discover what Dubai was like for the Bedouins and Emiratis in this museum in the Al Fahidi Fort, which charges the princely sum of Dhs3 for adults and Dhs1 for kids. It's an interesting portrayal of how life has changed beyond recognition.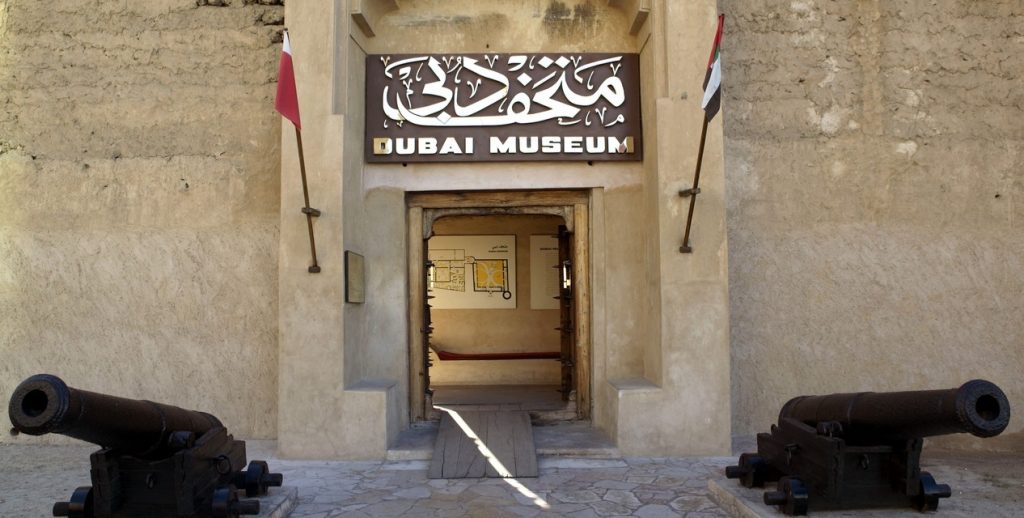 5| World's Largest Dancing Fountain
This is a must-see place in Dubai. Just go to Dubai mall at night and head to the water fountain for an amazing water fountain show. There fountain presentation is repeated every 30 minutes starting 6pm till 11pm with the best view for Burj Khalifa with every show having different music playing.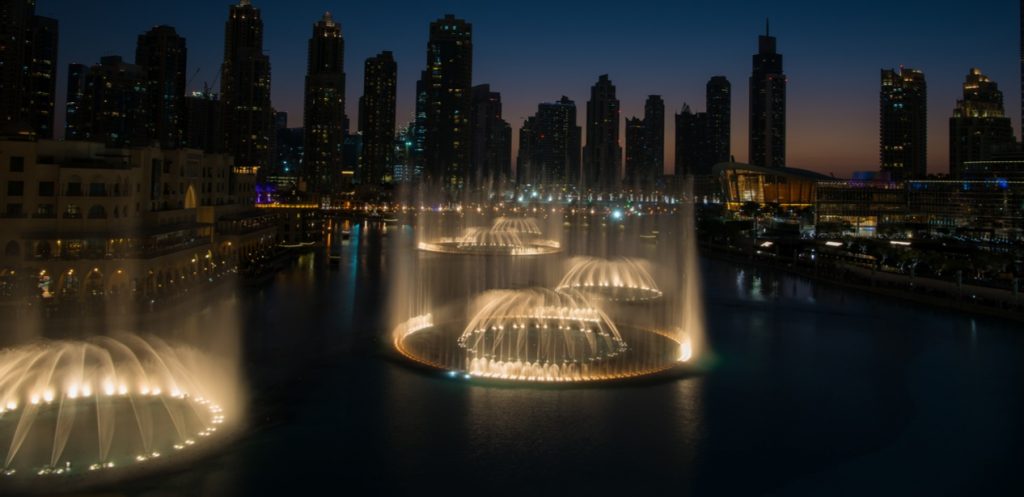 6|Dubai Aquarium in The Dubai Mall
While you are in The Dubai Mall's you can admire over 70 species of fish and over 33,000 aquatic animals. It is a real enjoyment just walking beneath the 48|metre aquarium tunnel.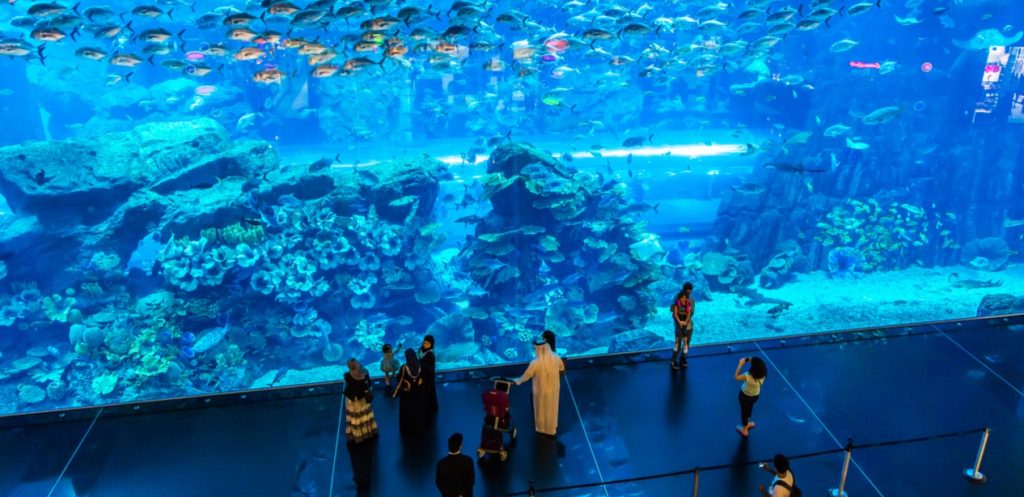 7| Souq Al Bahar
 Is a modern Arabian souq at Dubai Downtown, it offers a small number of old stores selling antiques, carpet and souvenirs. It is accessible through the beautiful walkway of The Dubai Mall, overlooking the Dubai Fountain with the impressive Burj Khalifa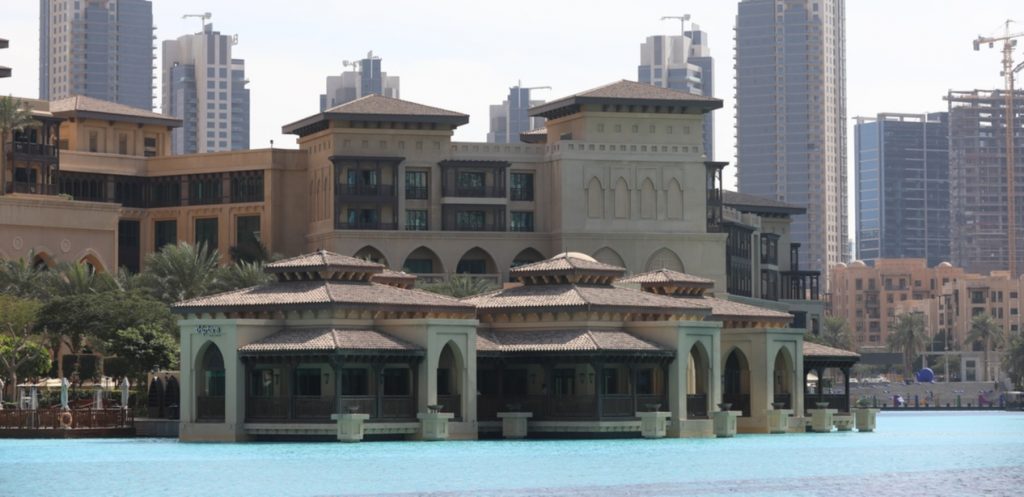 8| The Miracle Garden
Is the largest and one of a kind in the world to be found in a desert! Over 45 million natural flowers of numerous exotic species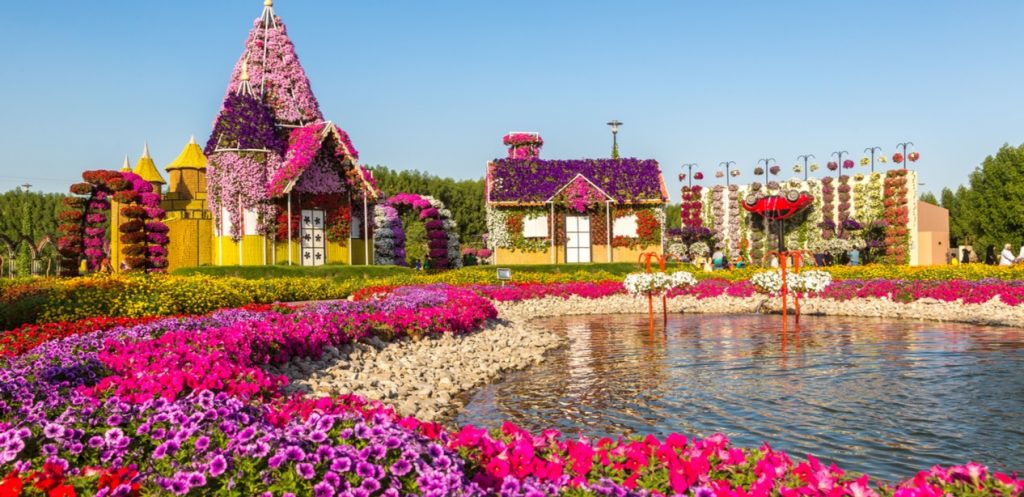 9| Crossing the Creek on a boat
A fabulous ride in the ( abra ), the traditional water taxi to cross the atmospheric Dubai Creek from Bur Dubai to Deira on the opposite side and take  a  tour at  Gold Souk, Spice Souk, and Perfume Souk in the Deira side of the creek.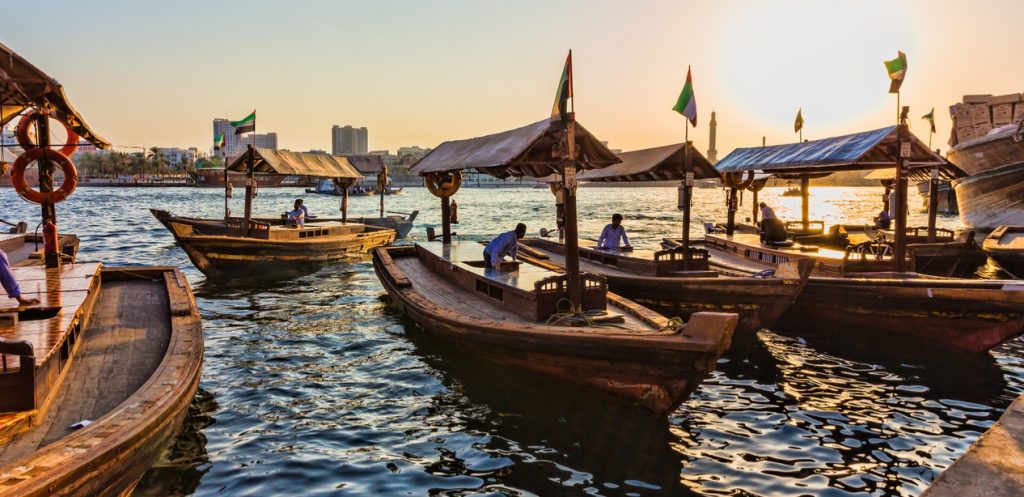 10| Dubai Marina
Aside from the Sheikh Zayed Road, another area to visit is the water district of Dubai Marina. There are plenty of restaurants in the area so you can enjoy eating with a nice view around.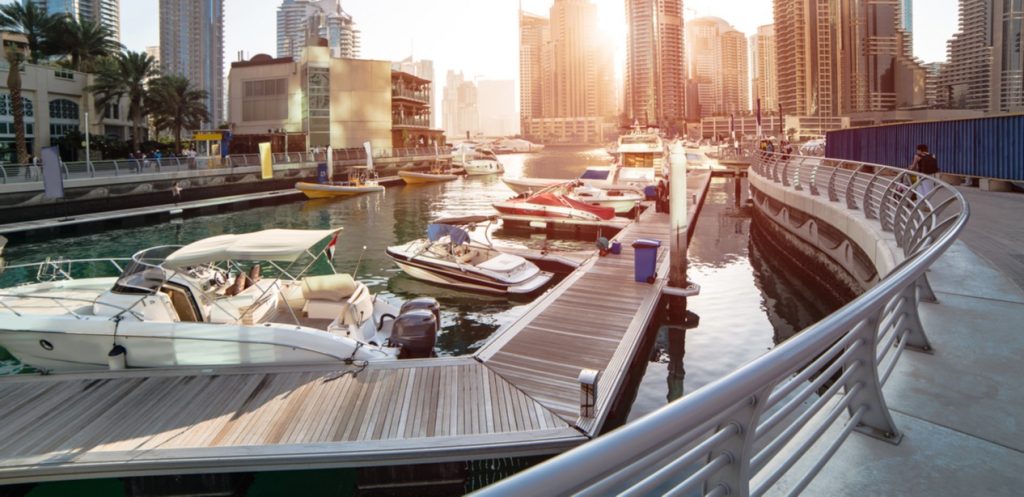 11| Mall of the Emirates
The Mall of the Emirates is perhaps the Dubai Mall's biggest competition for the city's most popular mall. What makes the first mall unique is the Ski| Dubai facility inside, where people can not only ski but also VIEW penguins. You can buy a ticket to ski Dubai from there.  It also has its own wide set of entertainment, shopping and dining options.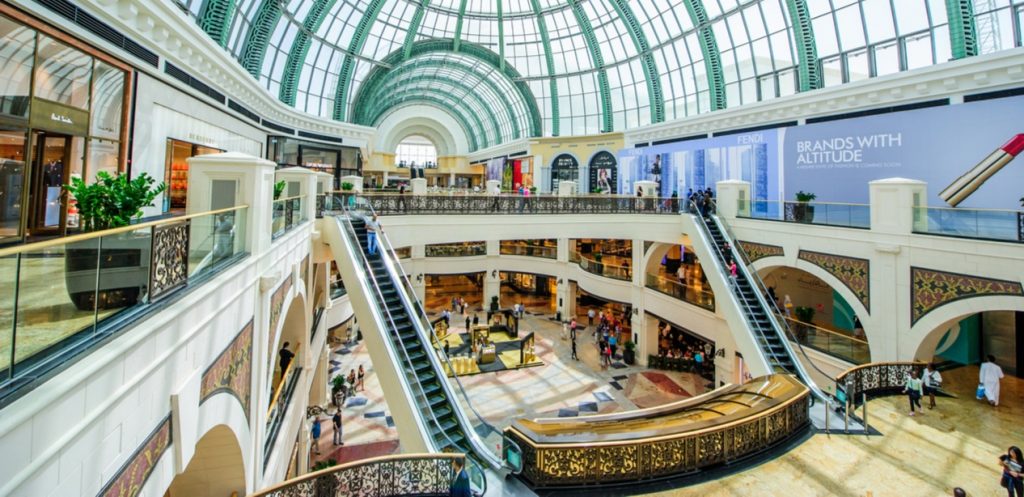 12| City Walk
it's an ideal outdoor destination combines shopping with entertainment and dining area that is more of community rather than a mall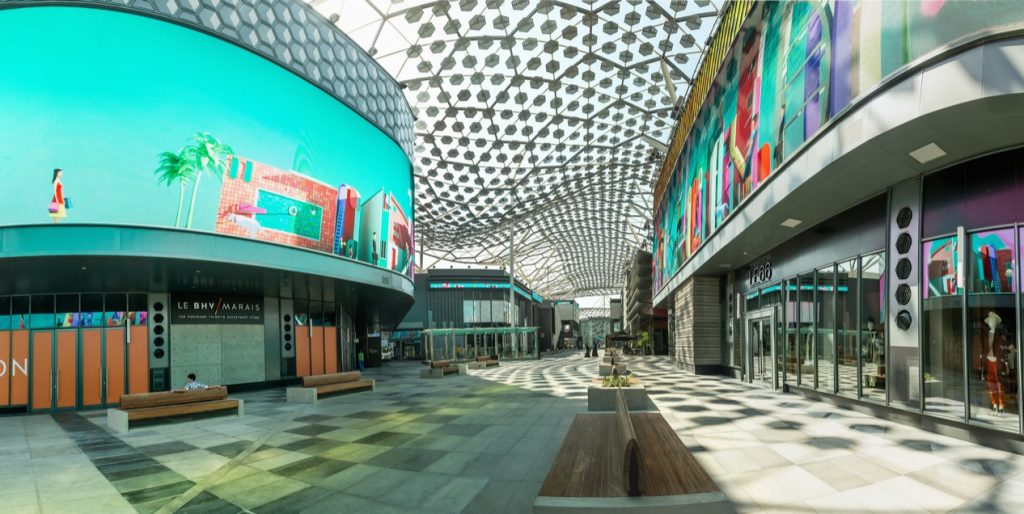 A few additional tips
To save money on transportation, use the Metro. This is the cheapest option. Don't buy single tickets. Ask for a NOL card at the counter. It costs 20AED, but it comes with 15AED of extra credit. A short trip costs 3AED, whereas the longest one costs 8AED. The metro is convenient only if you go to the main touristic sites: Marina, Burj Khalifa, Deira or Bur Dubai. If you wish to go anywhere which isn't close to the metro, I recommend you get as close as possible by metro and take a taxi from there.
Select reasonably priced places to dine. Dubai offers a wide range of restaurants. From a take away corner where a falafel sandwich costs a few Dirhams to the very exotic and prohibitively expensive fine dining places.
I hope this guide will give you a better idea how to manage your time with a short 48 hour holiday in the city of gold.
Follow me at Instagram page rana_alhallak
#travelwithRana