Choosing a new car is a big decision, and one we all want to get right. That's why we've teamed up with AutoTrader to answer your questions on how to choose the right car for your family, such as what fuel options are available? ِAnd how much storage you might need?
Buying a car is likely to be the second biggest purchase you'll make in your life, so it's totally understandable that you want to get it right. It should also be an exciting and fun time, but with so much to think about and consider, you might be a bit worried about it, or not even know where to start.
We've put together the key features to think about when you're buying a new car -whether you need a new one or if an older car will do.
What to consider when buying a new car
The key thing here is to buy the car that suits your needs. Think about what you will be using the car for most of the time. If you've got two kids, and regularly need to carry a load of stuff with you, a two-seat sports car probably isn't going to cut it… as great as it might look on your drive.
If you're buying new, it'll be worth keeping half a mind on resale value. Also think about this if you're picking your options – how many cars have you seen on the road in lime green with bright red interior? You might struggle to sell that on.
Likewise, if you're looking to save money by picking the cheapest or most basic car in a range, for example with wind-up windows and no air conditioning, you might save money at the time, but you likely won't be very happy. Make a list of 'must have' and 'nice to have' features, and see which car matches the best.
Which fuel option suits your lifestyle?
Most people will probably be deciding between petrol and diesel engines, but a hybrid, plug-in hybrid, or even an electric car could suit your lifestyle too.
You'll need to consider things like fuel economy, other running costs like tax and depreciation, the type of driving you do, and how easily you can live with the car.
Petrol is cheaper than diesel and the cars are usually cheaper too, so if you do around 6,000-7,000 miles a year, this will likely be the best option. However, if you're regularly doing lots of long trips on motorways, diesel might be a good choice as they're more economical, despite what you might have read in the media. Diesels can also feel easier to drive than petrol cars, as they have a stronger low-down pull.
You could also look at a low-emission or zero emission car. Electric cars are cheap to run, charging them doesn't cost a lot and they're pleasant to drive. However, due to most of them only doing around 100 miles of everyday driving before they need recharging, that can make things tricky. You have to plan ahead and schedule regular charging into your routine, which might prove a bit much with juggling family life as well! But if you only do short trips, and you have the means to charge your car, it can be a great option.
Hybrid cars combine a conventional engine with an electric motor. You usually get around 30 miles of electric motoring, but because there's also a 'normal' engine in there, you get a longer range, and can of course fill up at a fuel station. Hybrids can be quite expensive to buy though, and you will need to do a lot of driving around town to really get the benefits. Plug-in hybrids will also require you to have access to charging facilities.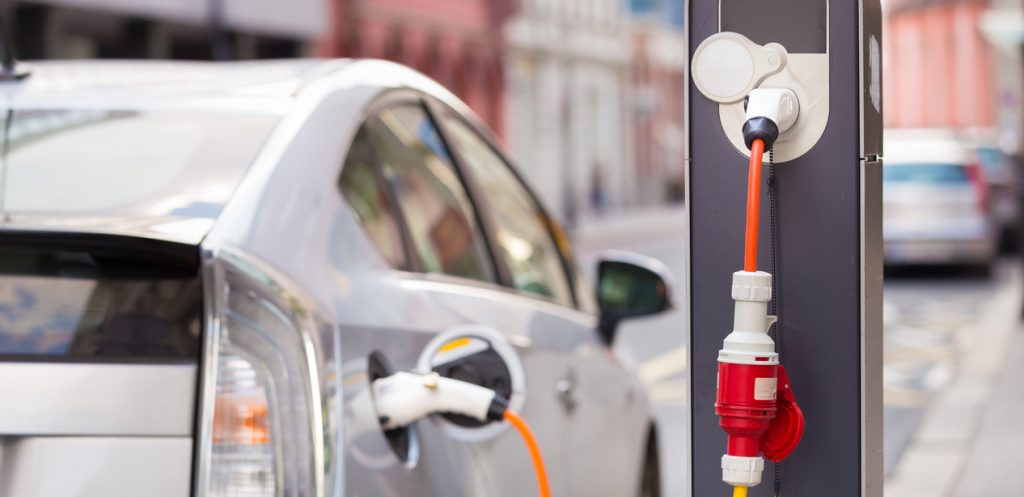 How much storage will you need?
After fuel it's time to think about everything else. Has the car got enough boot space for all your needs? Is there enough space for the kids and all their various bits and bobs? Can you fit three child car seats across the back row of seats if you need to, and does it have enough Isofix points? What are the everyday practicality aspects like? For example, where are the cupholders, how wipe-clean are the surfaces, and does it have child-locks in the back? Does it have all the infotainment you need, like DAB, Bluetooth connectivity, or even TVs in the back of the seats? If you need it to tow something, can the car take the weight? If you live in town and have to drive in lots of stop-start traffic, would an automatic gearbox be easier for you, or do you prefer a manual gearbox?
It might seem like a lot to think about, but the last thing you want is to be spending lots of money on a car, only for it to not meet the demands of your family life.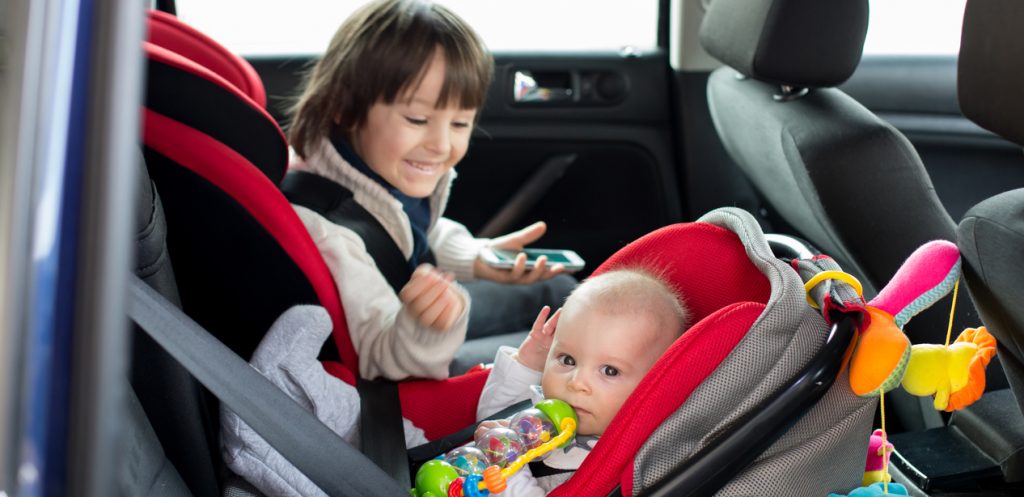 New, used or somewhere in between?
When it comes to buying your new car, it can be a tricky decision between whether to go for new, used, or something in between. And it turns out there are quite a few things in between! Here are all your options and the reasons for and against.
Made to order new
This is the newest of the new. So new, it hasn't been built yet, which means you get to decide exactly how you want your car to be… pick the colour, add any fancy options, do what you want. You'll also get a full manufacturer warranty in case anything goes wrong. All manufacturers offer at least a three-year/60,000-mile warranty, but some offer much more. Kia for example has a seven-year/100,000-mile warranty, Hyundai's is five-year/unlimited-mileage, and Toyota's is a five-year 100,000 miles job.
However, you will have to wait for the car to be made and delivered to you – which could take months (you can get next-day delivery on most things, but not a new car!) – and when it comes to sell the car on, you will take a big hit through depreciation.
Brand new
This might sound the same as made to order new, but this car has already been built. It's not been registered yet, but it's stored somewhere and is ready and raring to go. You won't have to wait months for delivery, and you'll get all the other benefits of a new car. However, you don't get to choose exactly what you want – although there is a possibility they might have your perfect car already built – and you will take a financial hit from depreciation when you come to sell the car on.
Nearly new
There are a couple of cars that fall under the 'nearly new' bracket. In the industry, there are cars called 'pre-registered' cars. It's a bit complicated, but it's basically a new car that's been registered with a dealer as its first official owner. This helps dealers meet their monthly targets. For you it means you'll get a brand-new car with a tasty discount. However, the manufacturer warranty starts ticking from when the car is first registered, so it'll eat into that time a bit, and you might not get the same finance deals as you might on unregistered cars.
Other 'nearly new' cars are cars less than 12 months old, with fewer than 10,000 miles on the clock. These are good as they've been through the worst of the depreciation, so your car is nearly new, but you'll be paying much less for it, and the manufacturer warranty is still there too. Downsides are that there are no choices as to what you get, and you won't get the full warranty.
Part-exchanged new
If you've got a car you're looking to get rid of, you could look at a part-exchange. This is where you exchange your current car to a dealer in return for money off your new one. For a lot of people, this makes the process a bit easier, as you don't have to faff around with selling your existing car, and can simply swap it. You might not get as much in part-exchange as you would if you sold your car separately, but you do have much less hassle.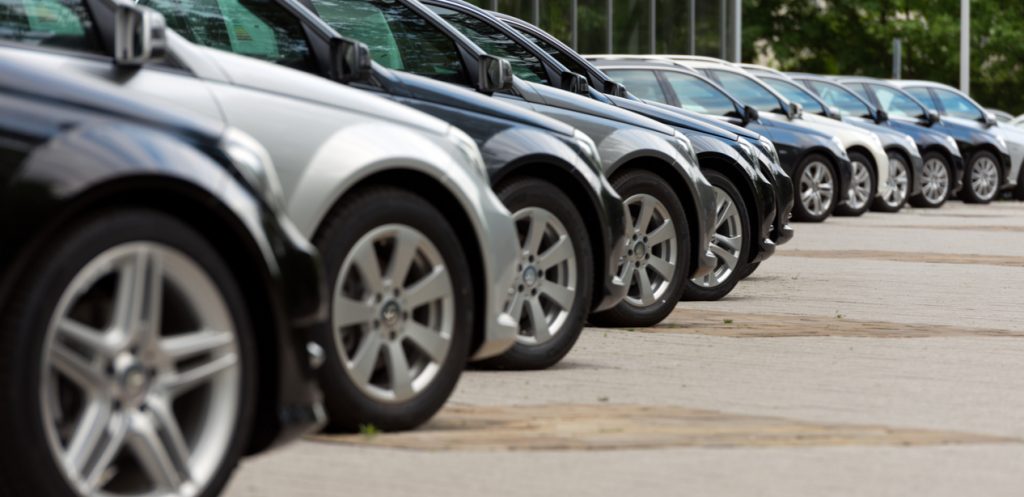 Used
If you're looking to buy a used car, there is of course a huge choice of makes and models from over the years. Used cars will also almost always be much cheaper than new, as they've gone through the biggest depreciation. However, the warranty may have already run out, so if anything goes wrong, you'll have to pay to fix it. On top of that, if the car has lots of miles on the clock, there's a higher chance it'll need some work doing, which will cost money. Older cars are also less fuel efficient and more polluting than modern ones, and if you want something specific, your chances of finding the exact car that meets your exact standards is slim.