Pregnancy is a beautiful experience. Watching your body change to allow for the growth of a baby, is miraculous. But that being said, there are some less beautiful changes that you'll experience while being pregnant. You'll gain weight, enough to make you look different. And you probably won't even recognize your body anymore. As uncomfortable as the weight gain may feel, it's all necessary, and goes to helping your body accommodate the baby.  But there's something else that will contribute to you looking different and that's fluid retention!  You'll see swelling in your face, arms, legs and feet. Oh how the feet swell! Fluids just love accumulating in your feet. You may even notice your favorite shoes don't fit anymore. You're probably starting to shop for maternity wear. Looking for the right pregnancy stretchy jeans, nursing bras and what not, but have you considered shopping for shoes that'll fit those swollen feet?!
While fluid retention is a high possibility during pregnancy, it's not inevitable, and it's definitely possible to decrease its likelihood or severity. Just like there are a number of things that can contribute to fluid retention, there are also plenty of things that can help combat it. 
Why do our feet swell during pregnancy?
As your body grows your baby, the volume of blood and fluids in your body increases. Why? To help prep you for birth! All that extra fluid will soften your muscles and tissue to prepare your body for going into labor. And of course, the bigger you get, the more difficult it is for the blood to flow from your heart to your legs, hence, more swelling. A beautiful cycle, isn't it?
But while the means isn't necessarily a walk in the park, the end gain is something we definitely want. 
Besides, after you give birth, you'll notice the swelling decreasing fairly rapidly!
What you can do offset that swollen feeling:
– Hydrate! 
You would think that fluid retention would mean there's an excess amount of water in your body but it's quite the contrary! Fluid retention is your body's way of holding on to fluid to overcompensate for potential dehydration. So it only makes perfect sense, that if you're drinking plenty of water, then it won't need to! Keeping a nice reusable water bottle like this one, will help serve as a reminder to drink up!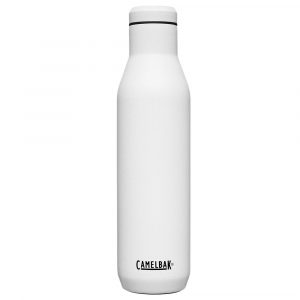 – Get a massage
Finally, a valid excuse to get your husband to rub your feet, because well, he has to! A massage will help circulate blood back to those swollen parts and ultimately decrease the swelling. So again, put those feet up and let him get to it!