We all value the time we spend with our kids, but it is also important for parents to have some me-time every now and again. The process of finding a babysitter is typically accompanied by some anxiety. After all, our children's safety and happiness is always top of mind. And finding professional and trustworthy babysitters isn't always that straightforward. 
Every mum went through the struggle of choosing a babysitter, or debating nannies versus daycare especially working mums. If a babysitter is your choice, whether temporarily or permanently, we tried to ease the process of hiring a babysitter in Dubai. We teamed up with ServiceMarket, a UAE's leading home services marketplace, to give you insider tips on how to find the best Dubai-based babysitter for your family.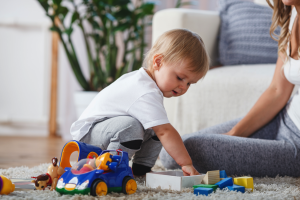 Understand your options
When looking for a babysitter, it is important that you are aware of the different options available to you. There are two main options in Dubai to choose from: standard babysitters and registered nurses.
Consider your requirements
The option you should choose depends on what your requirements are. It's important to consider the following factors:
1| Age of your children
Although more expensive, if you have young children, it's advised to choose a registered nurse. Registered nurses are educated and licensed professionals with a medical background who have years of experience taking care of small children. Their skills also make them ideal to handle medications and children with special needs. Standard babysitters are the cheaper option, and the babysitter will typically come with childcare experience. However, most standard babysitting companies will not look after children under the ages of two.
2| Number of children
If you have a large number of children, in different age groups, then you might want to consider hiring multiple babysitters so that each child gets the attention they need.
3| Highlight exactly what you want ahead of time
Make sure you clearly specify your requirements at the time of booking. Even if you have small requests, such as wanting the babysitter to heat up food for your children, make this clear so that you and the babysitting company have agreed on everything beforehand.
Know how much to pay your sitter
Dubai babysitting prices vary. Costs to hire a babysitter in Dubai are different from company to company. Rates for a standard babysitter typically range from AED 35-40 per hour. In comparison, registered nurses are more expensive due to their educational background and their expertise. They typically cost between AED 60-80 per hour. These rates are also different when you hire a nanny per hour. 
Discounted rates are often available if you are looking to hire a babysitter on a regular basis. Weekend babysitters and overnight nannies charge similar rates although you may incur small additional charges such as transportation fees.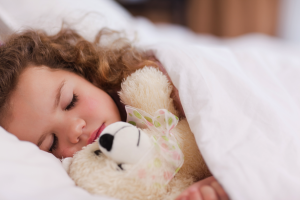 Preparation is key
While we advise you to make home preparations, such as installing baby monitors, we also advise you to: 
–
Communicate
Speak to your children beforehand about leaving them with a babysitter so that it doesn't come as a shock to them on the day. Make sure to sit them down and answer all questions they have so that they are comfortable.
– Ask the babysitter to come early
Before leaving your child in the babysitter's care, it is best to ask the babysitter to come early to ensure that both are familiar with each other. This will not only give your child time to get used to the babysitter, but you will feel more comfortable leaving them alone.
– Stick to their typical schedule
It's important to outline your child's schedule in detail. Write all the important things down and go through it with the babysitter before leaving. Make sure the babysitter knows the child's typical bedtime routine and information regarding your child such as his clothes, books and favorite toys. Sticking to their regular schedule will make your children feel more relaxed.
– Consider all scenarios
Before leaving, it is essential that you provide the babysitter with all important information including emergency contact numbers, location of your first aid kit and fire equipment. It's better to be safe than sorry. We'd even recommend going into detail on how you expect the babysitter to react to your child misbehaving, just make sure the child isn't nearby while you have this talk.
– Hire the same babysitter each time
It is important that your child is comfortable in the babysitter's care. If you like a particular babysitter, the good news is that you can book them on a regular basis, provided you plan properly in advance. This way the two will develop a close bond and you will be able to leave them with ease as well.
– Search for a babysitter through reliable sources
Many babysitters in Dubai may be working illegally, so it is crucial that you look for a babysitter only through reliable channels. Do not endanger your child's life by hiring just anyone to look after him. At ServiceMarket, your comfort and your family's safety is valued. They partner with some of the best babysitting companies in Dubai, who screen every person they send to take care of your child. Read reviews from thousands of customers and get free quotes from multiple companies before choosing the best nanny for your kid.
For an inside scoop on motherhood head to our Mumz section and subscribe to our blog today!