New mums and first time mums always have a hard time finding shopping. Choosing the right product for yourself or your newborn baby can be quite the challenge. But no worries, Mumz Panel got you covered. Abeer Sinder shares with other mums her favorite top picks from Mumzworld. Check them out here, and why are they Abeer's favorites. 
Abeer Sinder's Top Picks from Mumzworld
Teknum Wooden High Chair
A high chair is necessary for every mum who has a baby. During those first years, a feeding high chair helps make mealtimes easier and less messy. Teknum's dual height wooden high chair is a great choice. It is both safe and secure, and has an adjustable tray to fit your little one's figure. The modern design makes it a wonderful addition to your home.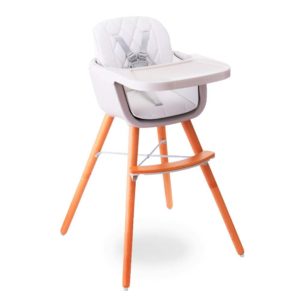 Bbluv Play Tent
Play tents are just as important as any other product for little babies. They are colorful and bright so they enhance your little baby's milestone development including fine motor skills. In addition, this play tent is perfect for playing outdoors as it has an anti-UV coating of SPF 50+ to protect baby's skin from harmful UVA and UVB rays from the sun. It also has a canopy and retractable mesh to keep mosquitoes away.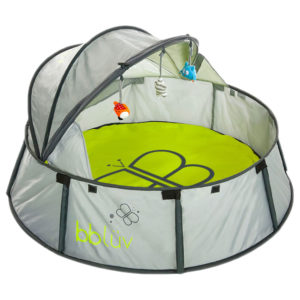 Fisher-Price Rainforest Jumperoo
Every little baby needs a fun, colorful, and musical bouncer. This Rainforest Jumperoo has all that and more! Not only does it have colorful toys such as a lion roller, alligator clicker, butterfly teether, bat at elephant and hippo. But it also features music, lights, and reward sounds to  encourage every bounce and jump your baby makes. Moreover, the seat spins in a 360 degree to allow your little one to discover all around. You can easily adjust the chair's high as your baby grows, which makes it a great long term investment.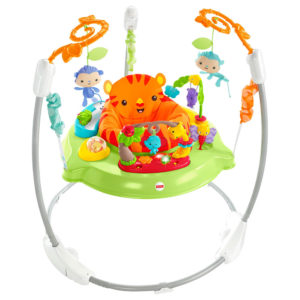 Giant Sensory Discovery Mat
A sensory discovery mat creates a special space and room for little babies to crawl, sit, play, and take their first steps. It is an extra thick activity mat that creates a safe, soft place for little ones to play at home or while out and about. The colorful patterns will keep them busy discovering every one for hours.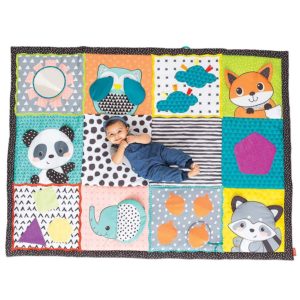 Disney Baby Gym
Baby gyms are one of the great picks from Mumzworld. They are colorful, they have dangling toys, and fun melodies. All those features play a big role in developing your baby's fine motor skills and hand-eye coordination. This baby gym is all about Nemo and his friends. You will find Nemo's father, Marlin, along with Dori, Squirt the turtle, and more of Nemo's buddies. Also, all the melodies on this baby gym are ocean themed.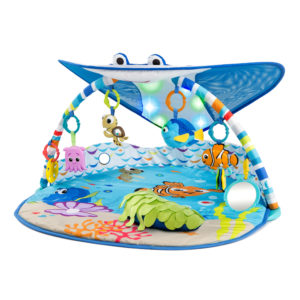 MamaRoo Infant Seat
Mamaroo 4.0 is one of the best picks from Mumzworld when it comes to bouncy seats or swings. Why is that? Because it replications the the natural motions parents use to comfort their babies. It bounces up and down and sways from side to side. There are five speeds and motions to keep babies comfortable and calm. You truly cannot do without a MamaRooinfant seat.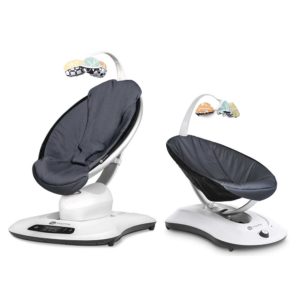 Electric Sterilizer from Dr. Brown's
Last pick from Mumzworld by Abeer is this amazing and practical sterilizer from Dr. Brown's. With this sterilizer, you won't have to worry about cleaning feeding bottles, teethers, or anything for your little one. This steam cleaner kills 99.9% of bacteria and contents stay sterilized for up to 24 hours after the completion of the cycle. Meaning you can keep your bottles and parts stored inside with no contamination. In addition, it features two HEPA filters that capture up to 95% of airborne particles, ensuring purified air for superior drying. In other words, your mind will be peaceful knowing all your baby's bottles are 100% sterilized and bacteria free.