Choosing toys perfectly to help your baby's growth. Toys are a part of every baby's life since their birth. Whether you are a new mum, a grandma, or an aunt looking for a gift for a baby, toys are always the best choice. Surely you know that they are not just for fun, but they are also an essential part of every baby's growth and development. But how?
Are toys chosen randomly? 
When choosing toys, you probably will make a choice based on details such as bright colors, a doll for girls and a racing car for boys. You might also think that they will eventually be displayed with no benefit – and that is not entirely correct.  
Every game works as an educational aid for little ones helping them develop multiple skills. So, when choosing a toy here are a few points to keep in mind: 
– The baby's age
– Color, shape, and texture – they slightly change with every age group
– Check the material's safety, and avoid small parts 
– Size – make sure you have space if you're buying big ones
– Read the reviews, especially when shopping online
Why are toys so important? 
Games and toys are the first step in a baby's development path in multiple skills. Their basic instructions work on provoking curiosity and imagination encouraging children to explore and learn. Every toy has its own importance based on its type.
Educational toys help newborns explore the new world around them, they also help toddlers improve the skills they are acquiring each day. It does not stop there, many games are included for preschoolers and school-aged children to make learning fun, and help in understanding and comprehending. Those games made and categorized to improve:
– Literacy and language 
– Math and counting 
– Science, technology, engineering, math, and robotics 
– Geography and history 
– Activity tables 
– Sensory and motor 
Each category above contains a huge variety of toys that targets certain skills for baby's since their birth up to school-aged children, so when choosing toys for your little one, get to know what category it belongs to.   
What skills do toys foster? 
Upon choosing toys for your baby, keep in mind that they will work on improving your baby's growth and development through working on a specific set of skills which include: 
1| Walking
Walkers are great to aid your little one in the first step. Not only do they encourage children to stand up and walk, but they also develop their imagination. When choosing a walker, make sure it targets other skills besides walking. 
2| Talking 
Audible games help children understand what a letter sounds like and later on how to pronounce words and form proper sentences. 
3| Physical and motor skills 
This set of skills has developed since birth. Newborns need such skills to be able to set up, move their little hands and feet, and later on walk. They also help in strengthening babies' muscle and movement skills. 
4| Intellectual skills: problem solving, critical thinking
As adults, we find it simple to put a triangle in a triangle shaped space, but for children that is quite a challenge. It starts with a simple shape matching game and gets more challenging as your child grows. For preschoolers some games actually improve their ability to solve problems and think outside the box. 
5| Social skills: teamwork, expressing, responsibility
Teamwork is a very important skill that should be acquired at an early age. Such skills can be developed through family games. Those games also help children to learn how to express their thoughts and feelings, and take responsibility for their actions.
Remember that
"Children are like sponges, ready to absorb any bit of knowledge that comes their way"
Our favorite picks
A fun and colorful walker to help your little one take those first little steps. It includes many interactive buttons and sounds to encourage babies to explore around.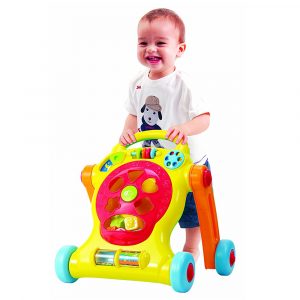 Pinkfong – Baby Shark – Sea-Saw Counting
This Sea-Saw Counting Game is a fun and interactive way for the little ones to learn basic math. Children select an activity card with a beginner, intermediate or advanced sea saw counting challenge. To solve the challenge, they have to place numerical weights and starfish weights on both sides of the sea saw according to the images on the card.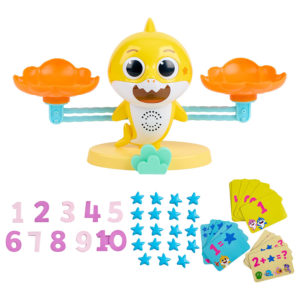 This colorful learning box will encourage your child's desire to explore and experience everything outside. It makes counting fun with the included cards and numbers.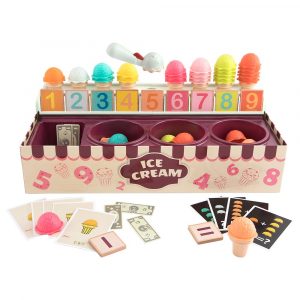 A learning kit featuring 205 pieces, 4 spinners and 9 different geomagnetic shapes. to build original constructions, animals, vehicles or just about anything you can imagine. It is the ideal STEM magnetic construction set!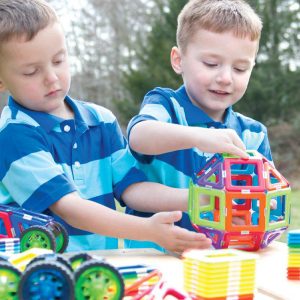 A great Montessori you to explore the concept of length through play. It is made with high quality colorful material for children to enjoy the challenge.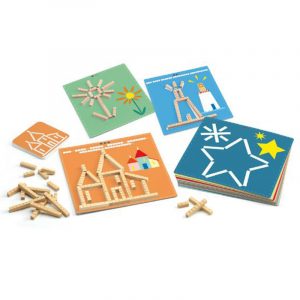 Improve your child's geographic knowledge by learning the names of countries, their capitals, their known cities, and the main rivers, seas and oceans in the world. It includes 78 wooden magnets for great fun!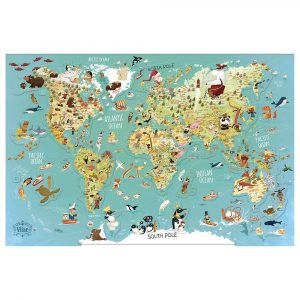 This amazing activity table has lots of features to develop early education for babies. It includes several modes to play and learn. The activity table teaches letters, numbers, animal names and features blocks and a drawing board  to develop your child's creative skills.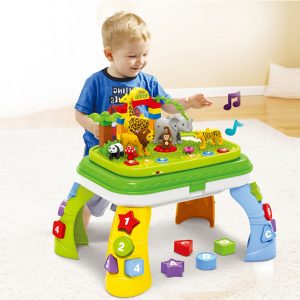 This game includes 5 activities such as shape sorter, zigzag maze and bead maze. This multi-functional educational toy will attract a toddler's attention for hours as they will rotate from one side to another.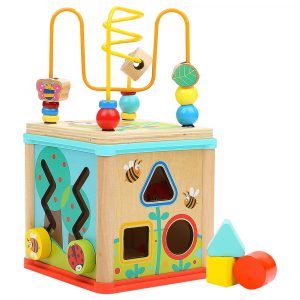 A Piano featuring 25 keys and two full octaves. Your littlest musicians will enjoy exploring concepts of high and low notes, loud and soft. More experienced "maestros" can follow the color-coded songbook to learn nine child-friendly favorites!