Every parent wants to capture the best moments of their baby, but doing so can be challenging without the proper know-how. From props and clothes to the right lighting and background, there are a number of things that need to be considered to make your baby's photos perfect. If you don't know where to get started, check out these insider tips revealed by ServiceMarket, the UAE's leading marketplace for home services.
Buy a few clothes options
The easiest way to increase the vibrancy of photographs is to buy colourful clothes for your baby. On the other hand, if you want more of a cutesy vibe for your photos, you might want to select a pastel coloured outfit. Either way, it's a good idea to bring a few options with you for the photo shoot so you can see which ones you prefer. You can find a wide variety of clothes on Mumzworld, including onesies, sleepwear, mittens, hats, and themed outfits. You can even get woollen caps which will instantly add to the cuteness of your baby photographs.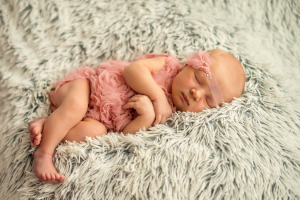 Pick a suitable setting and background
It's a good idea to have a look online to see what type of photos you personally prefer. Some people prefer to have indoor baby photo shoots while others prefer an outdoor setting to capture stellar baby photos. You can have the photography session in your garden or go to a park or the beach. Remember, dawn and dusk are often the best times of the day for an outdoor photoshoot. To avoid squinting, make sure your baby isn't facing the sun. If you want an indoor photo shoot, then you can use toys and props to complement the setting. What is important here is that you select a photographer with the right experience and equipment.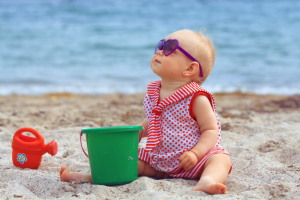 Make sure your baby is relaxed
Don't take pictures when your baby is sleepy, hungry or cranky. Only start the photoshoot when you're sure that they are relaxed. The best time is when they've just woken up after a good night's sleep or their afternoon nap. Your baby's favourite toy can also help in making them comfortable and might even bring a smile on their face. You can take pictures even while they're sleeping.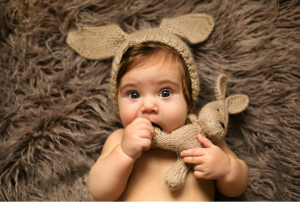 Grownups can also step into the picture
Your baby's photo album will look better with at least a few family photos, so mum and dad should feel free to step into some of the pictures. If your baby has any siblings, you can also ask them to join the photoshoot. If you want to include a few family photos, then make sure to pick out outfits that go well together.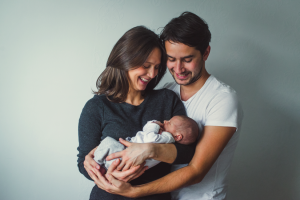 Capture their movements
Babies are at their cutest when they're playing, so be sure to include a few candid shots. For this you will need a camera with a motion setting, otherwise the result will be blurry images. Most Dubai photographers will have cameras which are well equipped to take photos of your baby even when they are moving. The trick is to ask the photographer to take a number of photos so that you can then select the best ones. Most photo studios charge by the amount of time you hire the photographer for, and the number of photos you select to print or save, so there is no harm in taking numerous pictures and selecting the ones you love.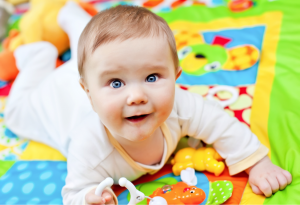 Hire a professional child photographer
You can immediately spot the difference between photos taken with smartphones and the ones that have been captured by a professional photographer. Not only are they likely to have better equipment, but child photographers also know the right angles, lighting, poses, and settings to capture the cutest baby photographs. You can easily read reviews of vetted photo studios in Dubai and get free quotes from photographers on ServiceMarket.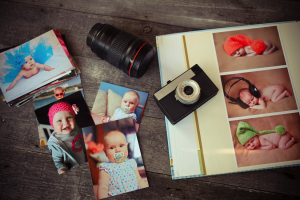 Don't forget to frame your baby's cutest photographs and check out our baby section for more information. Subscribe to our newsletter and share your cute baby pictures with us.