Have you ever made a purchase from Mumzworld? Did you experience great customer service? If so, then you have seen the magic work of this lady and her team. Rachael Abitogun, a mum of three, and the one handling one of the toughest roles there is: Director of Customer Experience. We sat down with Rachael to discuss career and motherhood to tell you more about the Mumz behind Mumzworld 
About Rachael
Rachael is a mum of three, born and raised in the UK. She studied there and started her incredible career there as well. She has worked for many different popular industries and 5 star brands. All are known for their great customer service. This gave her a great insight into working with multicultural companies. After years of working and travelling in Europe, Russia, the USA, South Africa and Southeast Asia, where she worked for amazing brands like Intel, Xerox, Expedia and Weight Watchers, she moved to the Middle East and started working at Qatar Airways managing both their Cargo Support centre and Global Passenger Reservations teams. Later, she moved to Dubai, and after helping to set up the regional Care Operation for Careem NOW in Jordan, Egypt and Pakistan, joined the Mumzworld family. Today, she is the amazing Director of Customer Experience here at Mumzworld. 
What does Rachael do at Mumzworld? 
As Director of Customer Experience, she and her team handle a variety of issues customers face with online shopping, such as product enquiries, order tracking and returns and exchanges. Working harmoniously managing a team of over 50 people, she has managed to build a positive working environment with a team of more than 8 nationalities. Her team has agents in our headquarters in Dubai and remote agents working in Jordan, Egypt and the Philippines. 
This team handles customers via many platforms including calls, emails, What'sApp, and social media. They help customers with a variety of questions and problems they may face. This includes:

– Choosing the perfect product

– Gift registries

– Returns

– Refunds

– Exchanges

– Shipping enquiries
The team helps customers with everything before, during, and after making a purchase. In addition, the customer service team is fluent in both English and Arabic, and works 7 days a week to be there whenever the customers need them. 
How did it all start? 
Rachael celebrated her one-year anniversary working with Mumzworld this August. Since she joined, she has amazingly managed all things related to customer service in the post Covid era, contributing to further establishing Mumzworld as the lead destination for online shopping for mothers in the GCC region. 
Handling Back to School season like a mum! 
Rachael's joining the Mumzworld team coincided with the back-to-school season, where customer service and efficiency are key. She handled the challenges not only like a boss, but like a mum! As a person experienced in the field, she worked alongside her team to provide the best of the best. It was challenging and overwhelming. But because she is a mum, she knew how important this is to every mum and dad. And that is always the motivation here at Mumzworld. Being a mother of three young boys, Rachael knows how important it is to get everything right. From school uniforms to school supplies and extracurricular needs like football training shoes and fancy-dress outfits. 
We are mums too, we can relate!
As a mum, sometimes you remember to do things at the last minute. Or maybe your children reminded you just one night before! And because we are mums too, we know the struggles of last-minute shopping. It is important to not disappoint your kids regardless of that. That is also one of our motivations to make online shopping better for all mums out there.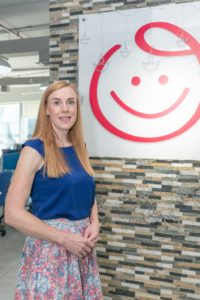 Mumzworld is all about mums supporting mums
Working in an almost all-female environment is not always supportive. However, working at Mumzworld, where most of the key roles are led by strong ladies and mums, we all focus on supporting one another. At Mumzworld, we all work together harmoniously to be the best there is. Rachael's experience here at Mumzworld was filled with support, flexibility, and understanding for her needs as a working mum. She loves that she can be a strong working woman whilst also keeping up with her roles as a mum and being there when her kids need her.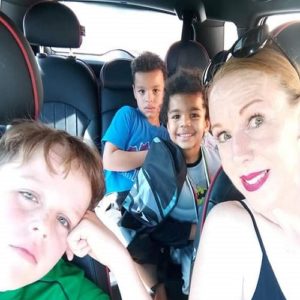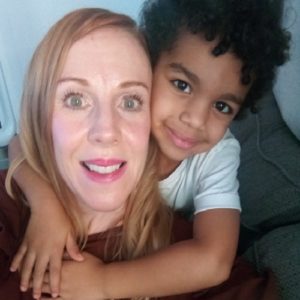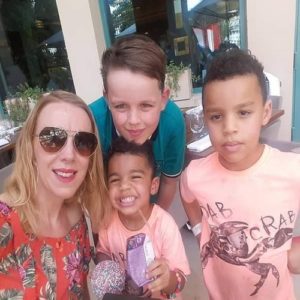 Rachael's Tips to balancing career and motherhood 
1| Plan well & keep reminders.
Have all your and your kids' appointments in a clear planner or calendar. Setting reminders for everything helps you balance things and get everything done. Rachael also suggests a planner board at home. This comes in handy for daily tasks and plans. 
2| Ask for help when you need it. 
Whether it is live-in support or a temporary nanny, never hesitate to get help when you need it. They can help with schedules and lunch boxes. Delegating helps you get everything done. Because let us face it, you are strong, but you will need help every now and then. 
3| Learn to let go. 
Some mums, like Rachael herself, might find it hard to do so at the beginning. We know, your touch as a mother is like no other. Having said that, you are also human. And you simply cannot control everything around you whether at work or at your motherhood journey. 
4| Don't let yourself feel guilty. 
Every working mum wonders if she is making the right choice balancing work and motherhood. Sometimes they feel guilty missing an event for one of their children. Rachael's advice is to remind yourself that you are a good mum, and always try to make up for the times you miss. Ask them about their day, look at pictures of what they did at school, read them stories, put your phone down and enjoy focus time with them. After all, that is what motherhood is all about. 
5| Give them all the love and affection you can. 
Remember to provide all the love, hugs and kisses you can whenever you can. Love your children unconditionally and listen to them when they need you. These are the main ingredients in the recipe for the perfect mum. It is important for all working mums out there not to be consumed by being perfect, because no one is!  
Being a working mum reflects greatly on my kids
Finally, Rachael believes that being a working mum has had a positive impact on her children. Her sons are extremely proud of her, and they love sharing stories with their classmates and friends. Being a working mum teaches children lots of skills and independence, which helps them in their future lives. The key is to be a supporting mum no matter what path your kids choose.