Some parents buy lunch boxes randomly without giving the choice much thought. However, as a However, as a preschool teacher and a firm believer in healthy living and sustainability, I disagree. When buying a lunch box there are many aspects to consider. And there are many things to avoid too. 
Children go to school, nursery, or daycare with lunch boxes that are so frustrating for them and their teacher. That is mainly because:
– The child cannot open or close the lunch box by themselves. Or it opens too easily and spills in their bag.
– Portion control (and the right types of different foods) don't seem to fit well into the lunch box.
Check out more on Keeping Kids Healthy and Hydrated During School Days.
– They are breakable. I never want to see a glass lunch box again, they are dropped easily if little hands are wet and then they shatter everywhere.
– Aren't environmentally friendly. How many plastic bags and cling film end up in the bin each day? Let's as mothers, make a conscious choice to stop this.
Never to fear. There are some awesome options out there! They are perfect for a range of ages and all are approved and tested by teachers. They help children develop independence. With such lunch boxes, food is securely sealed and closed. They're also food safe and non-toxic for children (while doing their part for the environment).
A wonderful lunch box that has 4 different compartments. Best of all, it is easy to open and close. My favorite part is that they seal perfectly, no yoghurt or dip everywhere. The clever design means foods stay in the right compartment and don't mix together. They also make insulated bags and ice packs that all fit together perfectly.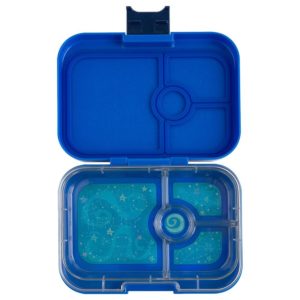 This lunch box includes removable divided container with lid and reusable ice pack. This makes packing your little one's lunch super easy and delicious looking. The silicone exterior stretches for additional storage to add a little snack. It is eco-friendly, and the design eliminates need for plastic baggies.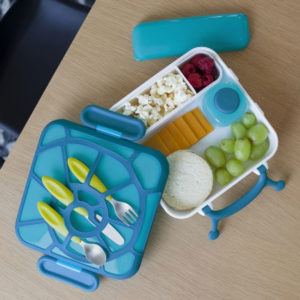 This kit include two stainless steel compartments; one large, and one small. The two compartments are stackable with secure and leak-proof lids. Your kid can easily clop and open or close the kit. You can also get the matching bag to complete this adorable lunch set.
The coolest way to carry around your Bento Box and keep its contents cool or warm. This Bento Cooler Bag also has a side pocket in which to put your drink bottle! It is insulated and foil-lined to keep foods fresh, and super easy to clean.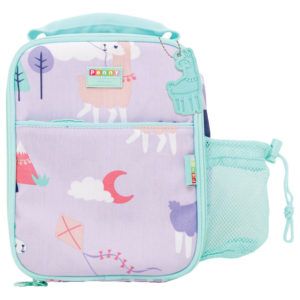 Water Bottles are also important
If you live in a part of the world that has such high temperatures, it is important to have a good quality water bottle. Such bottles are easy to access throughout the day. Make sure your little ones can carry it around wherever they go without the fear of water leakages.
The best two drink bottles I have come across over many years as a preschool teacher are:
– Thermos bottles:
They are stainless steel and insulated to keep the water nice and cold all day; they have an easy to open lid that keeps the straw inside clean and dirt free.
– CamelBak:
Camelbak is a fun drink bottle that is the perfect size for children to carry around, they have a specially designed leak proof straw and are super easy to clean (pop it all in the dishwasher).
Best of all, all of these wonderful products will last you for years to come and are available in a range of colours and designs.