Staying hydrated throughout the day is important for you and your family. And we all sometimes forget about drinking water. That is why it is important to get Water Bottles that are colored and unique to remind us of staying hydrated and drinking enough water. 
Here are some few thing to keep in mind when buying water bottles: 
– Is it leak-proof?
– Is it sturdy enough to last all year?
– Is it user friendly for your child? For example; can they open it to re-fill easily?
Here are my favorite choices of Water Bottles to last the whole school year (and the reasons why):
Dishwasher safe, easy to open and close, handy strap and extra straws. The perfect bottle for younger children.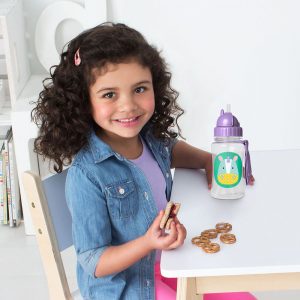 These insulated bottles are perfect for the summer heat, they don't 'sweat', they can handle rough handling without any damage and are easy to wash. This is my personal drink bottle of choice – constantly carried with me every day!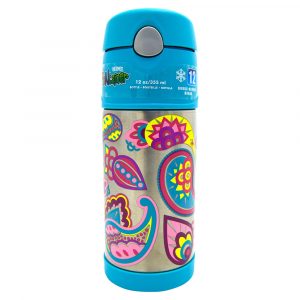 The CamelBak Kids' eddy water bottle features a spill-resistant design and fun graphics to keep you and your kids happy. 100% free of BPA, BPS and BPF. It also comes in various colors and options.
This Smily Kiddos junior bottle features colorful designs. Insulated sipper bottle is ideal for kids. It also comes with a matching lunch box to pack your kid's favorite lunch.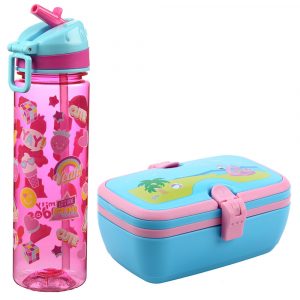 The transparent, refillable water bottle is great to take to school, sports, and on the go. The water bottle has a sturdy carrying loop, so you can easily take it with you.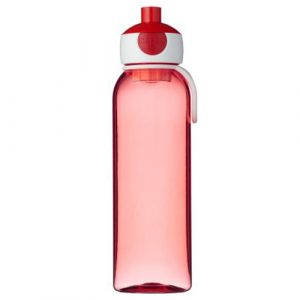 This drink bottle simply makes me smile, it's cute design and environmentally friendly design just makes it a must have!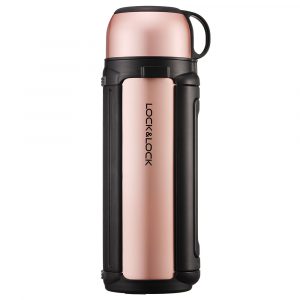 A durable and sustainable glass water bottle, known for it's high quality. Not only the material is efficient and convenient, but it also has a wide collection to choose from.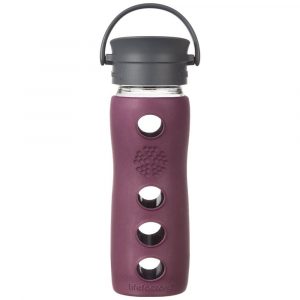 These bottles never leak (even after many years of use), they are easy to open and close with a simple twist and fit nicely in school bags or lunch boxes.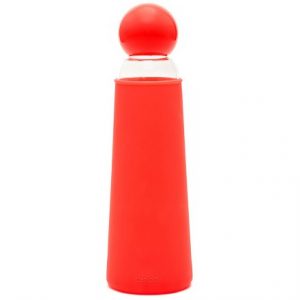 Precidio Funtops is a great refillable drink box. Stop using disposables while keeping the FUN of small, BPA Free reusable containers. It also comes the shape of a panda, a dinosaur, and a unicorn.
The LFC Gym Green Drinks Bottle features a frosted green plastic gym drinks bottle with LFC crest detailing, snap closure slipper lid and wrist attachment.