With a global pandemic, our children have stayed at home more than they went to school. Their outdoor time has declined significantly, and most of their fitness and athletic activities were canceled. How can we motivate them to be active and stay active after this long hiatus? Fitbit can help.
My 10-year-old daughter has been doing Karate for the past five years. Sadly, she stopped her favorite activity due to cancelation and closure of sports clubs for children her age. Now that the activities resumed, she was happy to go back, but not as motivated as before. It seems like most of us, she got too comfortable sitting in front of a screen most of her day. So how do I get her motivated again?
Enters the Fitbit Ace 3 in our lives!
I must admit I was a bit skeptical at the beginning. I didn't know exactly how a gadget can make my child more active and healthier. But her excitement when she saw the elegant sleek device. And the way her eyes lit when she put it on. Made me start to believe that this will work.
What is it? 
It is an activity tracker designed especially for  6 year old kids and older. Also, it helps children track their physical activity, and sleep. It can be set to send reminders to the child to move. Which is an extremely useful feature for the online learning generation. Also, it sends motivational phrases and reminds the child to drink water.
Setting the device is very easy and it can be done in minutes. Just create a family account on the Fitbit app downloaded on your smartphone. Add your child. Pair the device, and enjoy the features of this fitness tracker.
Reasons why is it the best fitness tracker for kids
1| Keeps them motivated
With the accurate tracking of the child's physical activity. Along the motivational quotes sent directly to their watch.
2| It encourages a healthy lifestyle
Fitbit is committed to ensuring that your child not only stays active. But also follows healthy habits such as getting enough sleep and drinking enough water.
3| Encourages healthy competition
Your child can add friends to their account, and they can compare each other's fitness activity. I can't think of a better way for a child to be active other than with friends. You can add your other children and even the parents can join with their Fitbit for adults. Create a family challenge to stay active and healthy together.
4| Has long battery life
After it was fully charged in less than an hour the Fitbit Ace 3 lasted for almost 9 days. I received an email notifying me that it needs to be charged. How great is that?!
5| Looks cool!
Don't laugh, it does! If it impresses a 10-year-old girl and her classmates who keep admiring it, then rest assured it is cool!
My daughter was very happy to see how many steps she did after a Karate class. And how being active reflected positively on her sleep. It was very rewarding and helped her stay motivated.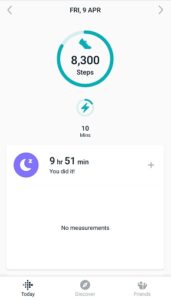 My son's friend also tried the Fitbit Ace 3, and he was excited to see his activity tracked in such a fun way. He was also excited to see how his sleep is tracked, which motivated him to get more sleep.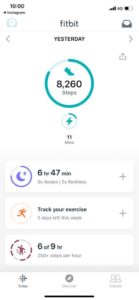 Some of the exciting features in the Fitbit Application to help keep the kids motivated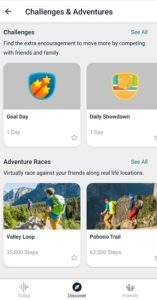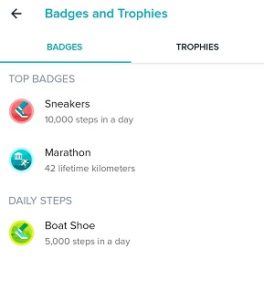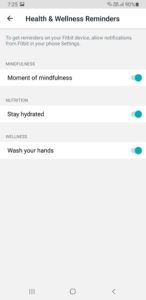 If we want our children to do something it has to be done using the thing they use and understand the most; Gadgets! Using technology at its best to encourage children to be active, practice sports, hydrate and get enough sleep is what Fitbit aims to achieve.
Learn about Top 10 Ride Ons For Your Little Ones to Enjoy This Summer