During every holiday, you need to get gifts for your little ones to enjoy. Whether it was Eid or any other holiday. Children these days prefer new toys and gifts to anything else! Buying your children gifts on special holidays puts a huge smile on their faces and it helps them appreciate those family holidays as well. So, start shopping and gift wrapping because we promise you that your little ones will love these Eid Toys and Gifts! 

Why get Eid Toys and Gifts for your little ones?
Well, there are many reasons to buy fun gifts and toys for your kids this Eid – and every other holiday. And here is why:
1| It will make them happy
2| Makes them appreciate these holidays more.
3| Strengthens family bonds.
4| It fosters the sense of giving during these holidays.
5| Buying gifts for your kids is an amazing to express and show your love to them.
7 Eid Toys and Gifts for Your Little Ones to Enjoy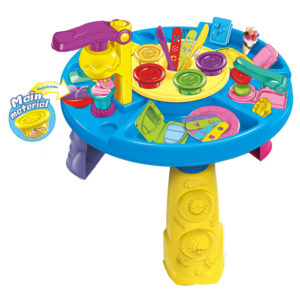 Activity tables are children and mums favorite. They includes lots and lots of activities to keep children entertained for endless hours of fun. Bowa's Creative Workshop includes so many fun games and toys including play doughs in multiple colors, and an easy storage compartment. It also includes many toys that go with play doughs. This creative workshop targets your child's creative mindset and crafting skills. It also develops imagination and social and cognitive skills.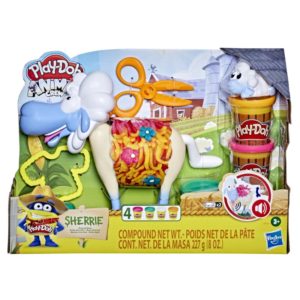 This Sherrie Shearin Sheep toys is so much fun! It can grow colorful Play-Doh wool all over, and you can crank her tail to hear hilarious ""baa"" noises and watch her turn her head and stick out her tongue. You can use the included clippings and cutters to make colorful and fashionable Play-Doh sweaters. This sheep toy comes with four colorful cans of Play-Doh. It is fun, engaging, and it makes the perfect choice for Eid toys and gifts.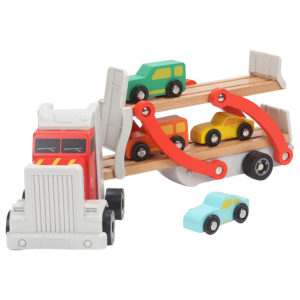 If your little boy loves trucks, then this toys is perfect for him. This sturdy truck toy is made of high quality natural wood and ABS plastics. It includes a big wooden truck with four mini wooden cars. The truck's trailer converts easily into ramp, and your son can drive it on and off. Both the wooden carrier truck & car ramp are fully tested to the highest U.S. ASTM F 963 and European EN71 toy safety standards. It is both safe and entertaining!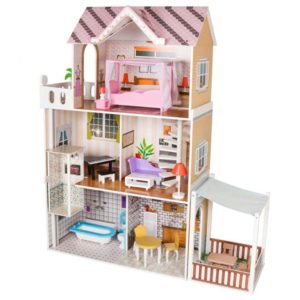 Surprise your little girl with this fun and engaging fully furnished dollhouse. It comes with a staircase, balcony, painted walls, and more furniture too! This dollhouse is a great pretend play for your daughter. It develops hand eye coordination, grows her imagination and improves her social competence. Your little girl can role play and be whomever she wants to be. This cultivates her learning skills a lot.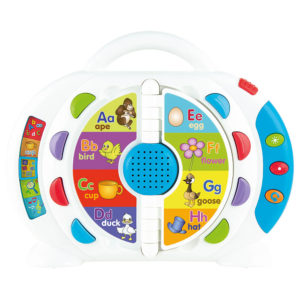 Winfun's Take Along Phonics Player is a great choice for Eid gifts and toys. This musical toy focuses on language categories to teach children alphabets, words, and objectives. It is a book like toy, which targets your baby's motor skills when turning the pages. In addition, the 5 activity modes include alphabets, letter sounds, spelling, and phonics games. The musical part of this fun and educating toy features six realistic instrument sounds: piano, violin, drum, trumpet, bell and guitar.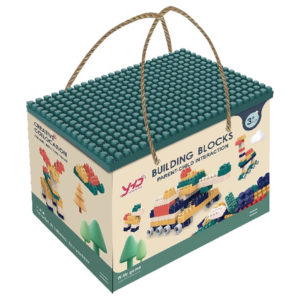 Help awakening your children's with this creativity building blocks toy. Let their imagination run wild by making endless shapes and buildings. Building blocks are one of the best choices to develop both motor skills and creative mindsets. This set includes 380 pieces multicolored blocks for endless hours of fun. It also makes a great group activity for your children to help them bond and get along.
Another amazing Eid gift that will help your children play together and bond! Little Tikes's Playhouse features a a fireplace, a kitchenette, a stove with clicker knobs, play food, dishes, a pretend phone and an electronic doorbell. This battery-operated playhouse will make a wonderful addition to your backyard or balcony. There are also lots of windows which allow children to interact.