Why is the Community important for mothers? Community Advisors has the answer. 
Dubai is the majority made up of expats. Many without their immediate families and closest friends. Being part of a community advisors enables neighbors to interact and socialize together creating and giving that feeling of home. Community socializing also encourages children to interact and socialize which is key in assisting with a child's learning and development.
Socializing and interacting within a community also gives parents an opportunity to receive honest reviews and recommend companies by word of mouth and face to face. Close by mums regularly look for similar things so this is a great way to share reviews, post questions and replies.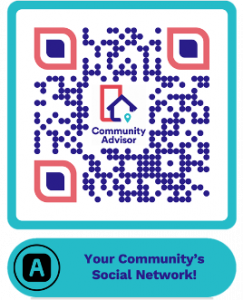 How can a community support parents?
 We have developed the Community Advisor App taking into account all expats and their families.
We encourage parents to arrange coffee mornings, community walks, park meet ups, play dates etc through the event feature of the app, creating a social buzz within the community. In turn this will naturally lead to parents discussing and recommending specific companies and services, alongside discussions around additional elements they may be looking for within the community. This will create opportunities for group sessions to be arranged within communities such as group swim lessons, yoga lessons, tennis lessons etc and will also enable group community discounts to be formed.
Within the Community Advisor app there is a built-in trade section enabling community members to buy and sell items to trusted neighbours within their community. We all know how quickly children grow, therefore a lot of the time this can be second-hand baby and children clothing, toys and accessories.
The integrated Company Advisor Directory feature not only allows other community advisors to see the best reviewed companies catering for their needs, but also allows parents to add their own recommended companies and services, no matter how large or small the company maybe. This not only supports large companies, but also small companies such as individuals providing private tutoring, babysitting to name a few. On top of all the interaction, you can find amazing discounts in over 19 categories and 200 subcategories of services!
We want people to experience the most out of their communities!