Mums care about their children's safety when driving more than their own. That is why they always look for the best and safest option to ensure their kids are safe and protected. ISoFix Car Seats are one of the best choices out there to keep your kids safe while in the car. Check out the top 10 ISoFix Car Seats available here at Mumzworld.com.
What is ISoFix? 
ISoFix is a standard fitting system that doesn't use seat belts so it minimizes the risk of incorrect installation. The rigid metal clips connect the car seat to the vehicle chassis resulting in reduced forward head movement and a smoother, safer ride for your child. In most cars ISoFix seats simply clip in and out of two metal bars between the base of the seat and the backrest, or they click on and off an ISoFix base. Most ISoFix seats need a third anchorage point which can either be a support leg or a top tether.
This installation system is available on all car seat groups up to Group 1, 2, and 3. Some younger Groups, 0+ and Group 1 seats (9-18kg) have a separate base unit, all others have a built in base unit.
Top 10 ISoFix Car Seats
The Sparco IsoFix car seat has a smooth and sleek design which offers your baby an exceptional sense of comfort, safety, and ease of use. This car seat has an IsoFox installation system facing forward. It is perfect for children from the age of 9 months till the age of 4 years approximately. It features a 5 point harness, 5 seating positions, 4 harness slots, and clever IsoFix lock/release indicators. You can easily adjust the different seating positions with one hand.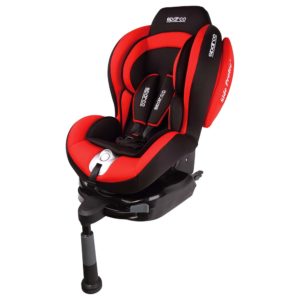 This car seat is both fashionable and safe. You do not have to make a choice between the two anymore. Moon's brings to you the gyro-car seat, that will look after your little one, whilst also making you the fashion statement around town. The design of this car seat is trendy to help you keep up with the upcoming and latest fashion trends. It has been made with the most durable, soft fabrics, and foam padding to ensure that your child remains cozy and snug. This car seat features 3 recline positions facing the road, and a 4th position where your child has his back to the road.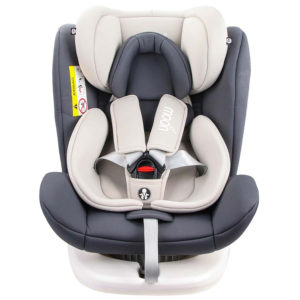 Jikel Saturn is an all-in-one car seat meaning, it is suitable for newborns up to 36 Kgs. The rotating car seat resolves all the issues you would face in a car seat. It rotates 360 degrees which enables parents to harness and remove your children from the car seat in the easiest way. The rotating feature also eliminates the need to reinstall the car seat when needing to turn the car seat from rear-facing to forward-facing, the car seat switches from rear-facing to forward-facing when installed. Saturn car seat has been designed with comfort and safety as its top priorities. Hence it is only installed using IsoFix and Top Tether and is fitted with side impact protection system.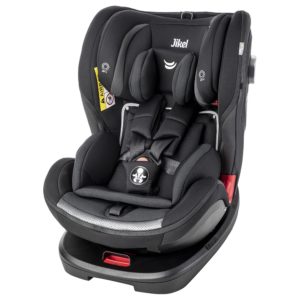 Cam car seat is safe, comfortable and easy to use! The cam Isofix car seat is the right choice for long rides. This car seat provides maximum side impact protection for the head. It features headrest adjustable in height with side protections and adjustable backrest in different positions. For maximum security, it has it has 5-point harness with padded harness protectors and crotch strap. The removable covers are washable.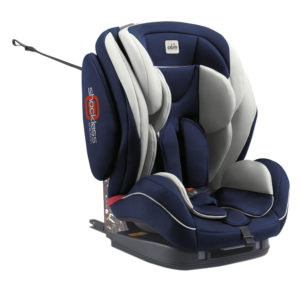 MYWAY safety seat by Kinderkraft guarantees maximum safety for the youngest travelers and peace of mind for their parents. It has dedicated safety systems and gives the possibility of rearward-facing transport of children up to 18 Kgs. It has been put through many restrictive tests and passed them all. Also, it is crash tested, which confirms its safety and comfort. This car seat can be installed in two positions: rearward-facing and forward-facing. This depends on your child's age.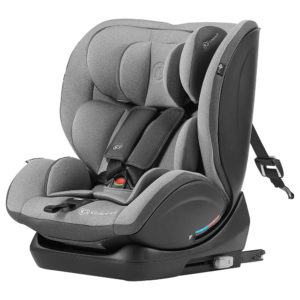 Aslavo Convi Fix Seat ISOFIX Group 2/3 Car seat proves that maximum safety and comfort can go hand in hand. It features adjustable backrest and a special canopy to protect your child from sun or rain. The special pads ensure adequate air circulation, increasing the comfort of your baby during car trips. This is a group 2/3 car seat equipped with a group 1 ISoFix system fitted with a 3-point harness which transforms into group 2/3 with an ISoFix backrest. You can easily install it safely.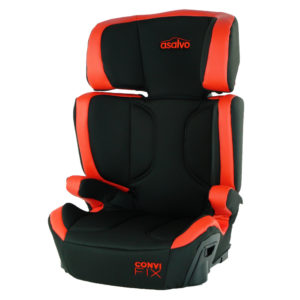 Chicco designed this car seat and engineered it to offer maximum comfort, safety, and peace of mind for mums. It is easily installed, and features user-friendly touchpoints simplify travel and everyday life. You can easily transition this car seat from rear-facing to forward-facing as your baby grows up. In other words, this car seat is very convenient and versatile to reassure your kids' safety.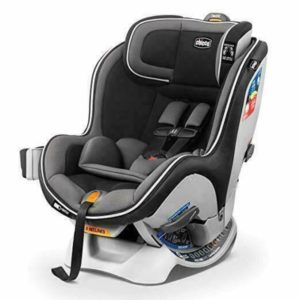 A safe and easy to use car seat from Poled. It features a top tether anchor which offers the best safety. Also, you can install it and adjust it with one click. Your little will be very comfortable and safe with this choice!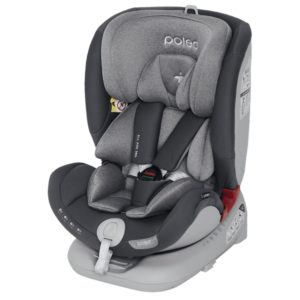 Getting your little one in their car seat gets more difficult as they grow. Luckily, our Maxi-Cosi Axiss turns towards you, making it easy for you to place your child in the seat. Its unique safety belt and tensioner make sure the toddler car seat is securely tightened.