Mums have one of the hardest jobs out there (extra shout out to the working mums – double the job load). Mums often put other people's (read: kids) needs before their own, however, it is important to take care of yourself and have time to rest and recharge. It is also great for kids to learn that even mum sometimes needs some downtime and self-care – the best way to teach them to love and care for their body is through modeling it yourself, right? Try these four homemade face masks and give yourself the break you deserve.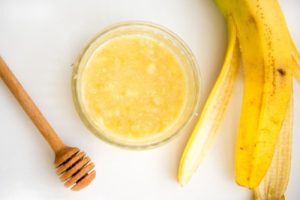 Ingredients:
–  A medium ripe banana
–  ¼ plain yogurt 
–  2 tablespoons of honey (organic is best)
Method:
Mash up the banana into a smooth paste

Mix in yogurt and honey

Let the mixture sit for five minutes in the fridge (if you want to feel refreshed on a hot day)

Apply to your neck and face

Leave the mixture for 10 – 20 minutes (I prefer to leave it for 20 minutes but see what feels good for your skin)

Rinse with cool water
Benefits:
This face mask will leave your skin with a natural glow, dark spots and blemishes will fade, the skin will get smoother and the potassium in the banana will give your skin long-lasting hydration.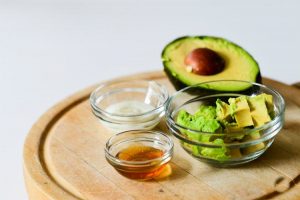 Ingredients:
–  Half a ripe avocado
–  1 tablespoon of honey
–  a quarter of a cup of oats (rolled oats work well)
Method:
mash the avocado into a paste (if it's lumpy, add a tiny bit of milk)

mix the honey 

add the oats

massage deeply onto face and neck

leave for ten minutes

rinse off
Benefits:
This mask will help to nourish and calm down sensitive or irritated skin, it will leave your skin feeling smooth and help to lock in moisture and promote skin regeneration and healing. Your skin will be left feeling so hydrated and refreshed.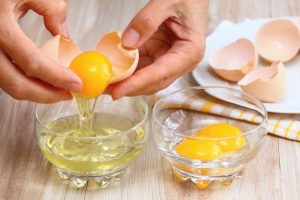 Ingredients:
–  3 eggs 
Method:
Separate egg whites from the yolk, and place the egg whites in a bowl.

Dip a cotton ball into the bowl of egg whites and dab the egg whites over your face.

Let the mask sit and set for 10 to 15 minutes.

Wash off with a damp warm cloth 

Apply your usual moisturizer.
Benefits:
The protein in the egg white helps to kill any bacteria that are lingering in your pores. The egg white gives your skin a natural deep cleanse without the harmful chemicals and additives of store-bought products. You will also notice that any puffiness and dark circles around your eyes are also reduced.
When life gives you lemons, make a face mask.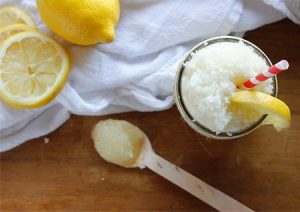 Ingredients:
–  The juice from one fresh lemon
–  2 tablespoons of sugar
–  1 tablespoon of olive oil
Method:
mix all ingredients together into a thick paste

rinse face with warm water

apply the paste and rub in circular motions (scrubbing away dead skin cells)

leave on for 5- 10 minutes

rinse 

moisturize 
Benefits:
This face mask will refresh and rejuvenate tired skin. The lemon and sugar will exfoliate away dead skin cells and dirt while the olive oil will rehydrate your skin. You will feel restored with healthy, fresh and glowing skin.
If you are in desperate need of some self-loving but don't have time to whip up your own face mask or you have run out of the key ingredient, don't worry, Mumzworld has your back with these ready-made face masks (keep some in the bathroom just in case):