Playing with water is one of the best activities to do during summer time. And if you live in Dubai, or anywhere in the GCC, that is something you can do all year round. A swimming pool can be a long term investment. But you need to get the best one that suits you, your kids, and your house. Learn here everything you need when buying a swimming pool. We also got the top 10 swimming pools for you to choose from. 
Before buying a swimming pool, take into consideration:
1| Your budget. 
When setting a budget for a swimming pool, it is not just about the price you pay for buying it. But it should also include other matters. Such as installation and maintenance. Some pools, like inflatable pools, need less maintenance and you can inflate it yourself.  
2| Size. 
When buying a swimming pool, you need to take into consideration getting the right size. This means a good size that can easily fit in your home. And a size that is good enough for your kids. Getting a pool that is too small or too big can disrupt the fun – and you want to avoid that. 
3| Special features. 
Some swimming pools are basic and simple, others are a little more elaborate. For instance, some inflatable pools have built in water slides, games, and water sprayers. Some more elaborate swimming pools have heating and cooling features. So, get a swimming pool that will meet you and your kids' expectations. 
4| Shape and design. 
Nowadays, swimming pools come in all shapes and sizes. There are round, square, and oval pools. Some are basic colors like blue or white, and others are very colorful and bright. Some pools have their own themes or sunshades which makes them more fun for kids. So, if you are buying one for the kids, let them make the decision to ensure they really enjoy it.  
5| Material and quality. 
Finally, check the material and quality of the pool. This is important because you want a pool that is durable and long lasting.
This option is one of the best durable thus long term ones. The pool is made with heavy duty and high quality PVC and it is supported by metal frames. It is very easy to set up and to take down and store – no need for help, you can do it yourself. This pool includes a filter pump, ladder, ground cloth, and pool cover. It is truly a great way to introduce kids to water fun at home.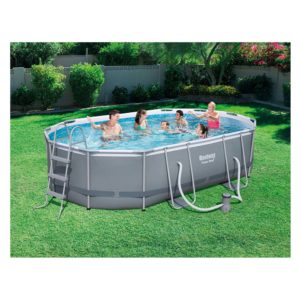 This fun and colorful pool has so many features for kids to enjoy. They can slide it, shower or play with the sprayer, and take a quick dunk in the cool water. It is a pool slash play center for hours and hours of water fun. You can easily set up this inflatable pool, and the same goes for draining and taking it down. Finally, this pool comes with its own colorful balls and rings for your kids to enjoy.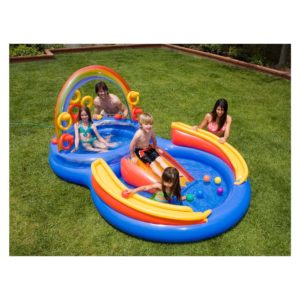 Living in Dubai, or anywhere in the GCC – you always need sun protection. And that is why this pool is perfect as it comes with its own built in sunshade. So your kids can have hours and hours of water fun without getting direct exposure to sunlight. In addition, the material of this pool is rust resistant, durable, and long lasting. It also has a valve to make draining it super easy and quick.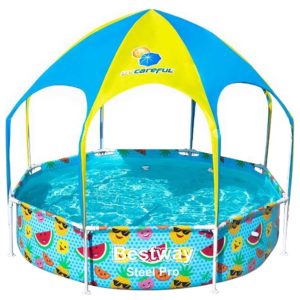 This ring pool is one of the most basic inflatable pools you can get. But it is also convenient, easy to put up and fill – which also makes it a great choice for children. The design is also super fun and cute for kids. As for the material, it is very durable and extremely robust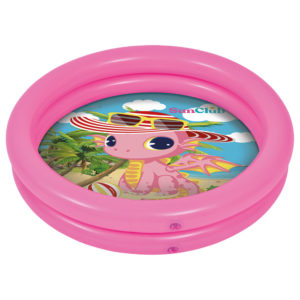 If you are looking for a pool that you can enjoy yourself in, this one is perfect for you. The Lay-Z-Spa Aruba Airjet Whirlpool from Bestway is high quality and luxurious with many amazing features. This pool allows you to set the water temperature to your liking. It also has built in massage jets to help you relax those sore muscles after a long day.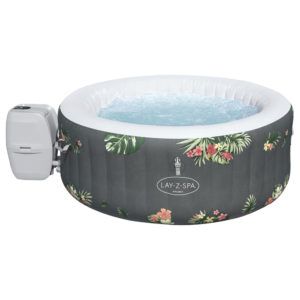 Fun and essential pool accessories 
This pool maintenance kit includes interchangeable vacuum and skimmer heads to keep your pool clean at all times.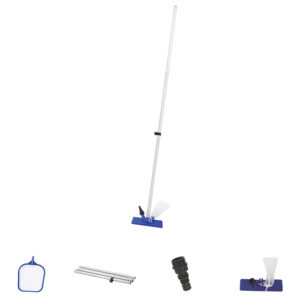 Those floaters help you keep the water crystal clean and sanitized. It has an adjustable dial to control the release of those chemicals. Also, it reads the water's temperature.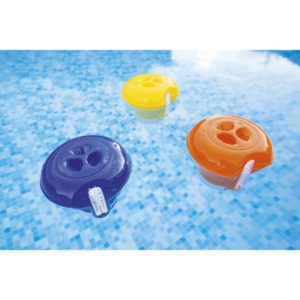 This air pump is perfect for all inflatable pools, toys, and even mattresses. It includes valve adaptors use with a variety of different inflatable items. It will help you to quickly inflates and deflates anything you need.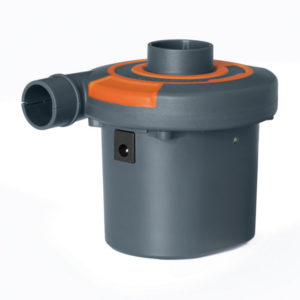 This test kit helps you know for sure your water is clean for your kids to get in. It shows the concentration of available Chlorine for bacterial control. Make sure to read the instructions carefully before using.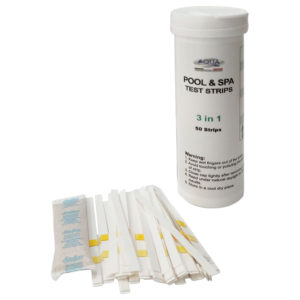 This fun and soothing waterfall can be easily installed. It also has a variety of colorful lights, which adds a great touch to pools.