Education is not just something that you learn in school. Education is something that is all around us; in everything we do, and expose our children to can shape how and what they learn. The importance of playtime for children is vital, they learn to use their imaginations, but it is also a time where with the right toys you can encourage new skills. 
We live in a day, and age, where there is a myriad of different options focused on helping children learn. So, to help you out here are some of our favourites and why we love them.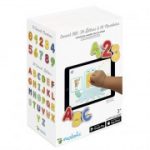 Screen time, whether we like to admit it or not is part of our lives. The best way to be at peace with this is to embrace it.  Try to find positive ways that it can impact your children. We love this Marbotic smart letters and numbers set, where kids can stamp the wooden letters and numbers on the tablet's screen and see the magic happen! Inspired by the Montessori method, the toys and apps have been developed by education experts and educators. These superb genuine wooden toys are safe for your kids: they require no Wi-Fi, no Bluetooth, no battery and are compatible with all Ipads (except 1) and Samsung tablets.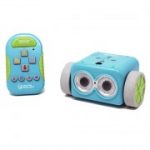 A great one for your budding technology whizz! Botley, the coding robot, is designed to engage with children on a science, technology, engineering and maths level. Children learn how to explore early coding and programming concepts that Botley will then perform.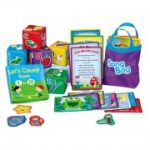 Help your kids reach developmental milestones with this Lakeshore skill building box, with everything you need to promote oral language development and boost listening skills. Thee kit includes tactile colour cards, alphabet blocks, song cards with corresponding vinyl song pieces and more! Suitable for three years and up. 
Other articles you might be interested in:
Help Your Child Master Mathematics With These 5 Top Tips