The new year is just around the corner, and you must be puzzled on how and where to celebration your UAE New Year's. But let's face it, celebrating with kids outside is a little risky with Covid lurking around. 
So, how to throw we enjoy the new years at home in the UAE?
1| Decorate 
 New Year's decorations are important especially when you're not going out. It's a way to bring in all the festivities and celebratory vibe inside your home for you and your family and get a proper UAE New Year's celebration. Choose colorful tinsels, caps, and even face masks and start decorating with your little ones.
2| Go through memories 
While we didn't spend enough time with our loved ones this year, we did send them plenty of pictures and videos to keep them updated. Plug your phone into your screen or a projector and go through the memories of this year with your family and remember the good moments.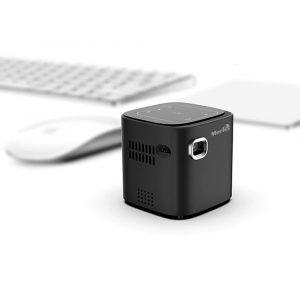 3| Watch the new year all over the world 
Many cities all over the world have elaborate shows on new years eve. Watch the worldwide countdowns, ball drops, and firework shows from cities like New York, Dubai, Hong Kong. You can watch the local UAE new year's celebrations from Ras Al Khaimah, Abu Dhabi, and Sharjah too. 
Not only is it an exciting moment to watch, but it is a beautiful moment for the country to connect after the rough year we've all been through! 
4| Set Resolutions 
New year's resolutions are a way to motivate ourselves to start the new year with enthusiasm and excitement. Have a sit down with your kids, and have everyone write down one resolution to achieve in the new year. Doing it together as a family is more encouraging, and it teaches our kids great values. 
Click here to read our Parenting Resolutions. 
5| Movie Marathon 
We all agree that cozying up under a blanket with a pocket full of popcorn, and watching new year's movies with your little ones such as Rudolph's Shiny New Year, or A Very Merry Pooh Year. 
6| Pop up crackers and cannons 
Get your favorite confetti cannons and crackers and head to your balcony or backyard to pop them up with your little one. Trust us, it will be a blast!
7| Take advantage of UAE New Year's Sales 
Many shops and websites in the UAE offer crazy sales and discounts by the end of the year, make sure to check out those deals and enjoy your UAE new year's sales. Shopping online will help you benefit the most. 
8| Wear special new years outfits 
Get yourself and your kids special new year's outfits. Dress up and take plenty of pictures to welcome 2022 while dressed for it. 
9| Throw a mini party 
Invite a few friends or family over for a new year's eve dinner and dance the night away or play one of your favorite board games. You can also turn this mini party into a sleepover. 
10| Appreciate the past, and embrace the new
Go around the room and talk about your favorite and least favorite moment this year, then go around again and say your goals and hopes for the new year. These group activities will fill your heart with joy and hope that this new year will hold many wonderful surprises! 
11| Go out, but be safe
If you choose to go out, then make sure you take precautions to protect yourself and your family. Wear your new year's mask, and have your sanitizer with you at all times. Make sure to check restaurants that overview the UAE new year's celebrations. 
Start your new year with a smile, send your love to your family, and remember you got 365 new chances to make yourself better. Happy New Year!