As you get busier with life, you might forget to care for yourself and your body. Most importantly, you might care less about your hair and its healthiness. We understand, you probably think you have no time and no energy. But things can be a whole lot easier with the right hair care products – which are all available at Mumzworld.com. 
Why should you have a hair care routine? 
1| Keeps your hair strong and healthy.
2| Protects your hair from infections.
3| Prevents hair loss, dandruff, and greasiness.
4| Maintains your hair's smoothness and keeps it frizz-free. 
5| Protects your hair from all damaging conditions.
How to start a hair care routine? 
First, know your hair type. 
Knowing your hair type is the first and most important step of the way. Using a routine or a product that is for another hair type will not help. It might make things even worse. Each hair type: straight, wavy, curly – has its own care routine and its own product. Also, your hair type makes other factors like greasiness important to take into consideration. 
Second, be aware of all factors.
There are plenty of factors that influence the effectiveness of your hair care routine – including the products. Such factors are: oils, greasiness, and exposure to dust. Your lifestyle contributes to your hair care routine as well so you need to include that when planning your routine. 
Third, customize it for you. 
Many people share certain routines as being effective. Make sure the routine actually works for you. Not just your hair, but also your lifestyle and the effort you put into it – because let's face it, we don't want to over do it. 
Hair care products help you set a perfect routine, and here are 10 great ones to help you through. 
Top 10 hair care products for you
Sebamed Everyday Shampoo is a botanically-based shampoo that protects the natural balance of your hair and scalp. It is developed by dermatologists to provide active cleansing agents for gentle daily hair care. This shampoo helps maintain the intrinsic structural integrity of your hair, and leaving hair soft and healthy looking.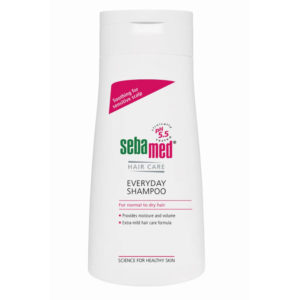 Infused with certified organic Macadamia Oil and an uplifting blend of 5 essential oils (Cedarwood, Rosemary, Lemongrass, Orange and Ylang Ylang) to provide an ultra-nourishing and moisturizing action. Simply apply generously to wet hair and massage into a rich, creamy lather and rinse thoroughly. For the best results, use the Macadamia Oil Conditioner afterwards.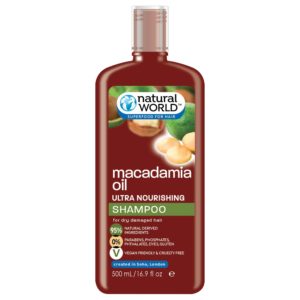 Argan oil is well known for the many benefits it offers hair care. It is a luxurious and wonderfully creamy formula, infused with precious certified organic Argan Oil and an uplifting blend of 4 essential oils. This shampoo is perfect for all hair types, and the results are smooth, shiny, and soft hair!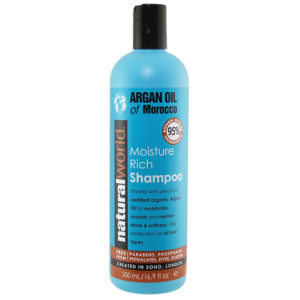 If you love dying your hair, then you need the right protection for it. This Tahitian Hair Oil helps protect color-treated hair from fading. Its texture is light on the hair to leave it clean and soft. If your hair is curly, this oil smooths all fizziness instantly. Enjoy combing your silky clean hair effortlessly!

An overnight serum for EVERYTHING. You can use it for your hair, eyebrows, lashes, and skin. When you want to use it for your hair, simply apply it overnight 1 – 3 times a week. Rub it thoroughly on you scalp and enjoy the results of silky smooth and long hair.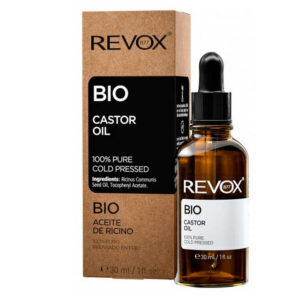 Neon & Co always features a toning hair formula that helps taking the fluff out of your hair without drying it. This leave in spray conditioner is wonderful for busy mums who do not have a time for a proper blow out. This spray keeps your hair fresh looking and easy to style.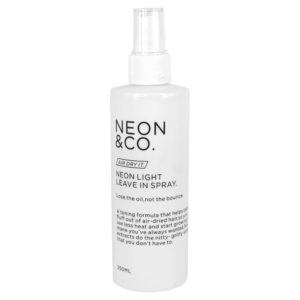 Everything coconut is wonderful for your hair. This coconut milk conditioner adds a luscious shine to your hair and keeps it hydrated & healthy looking. This is all thanks to the weightless formula which releases tangles, and refines the hair texture.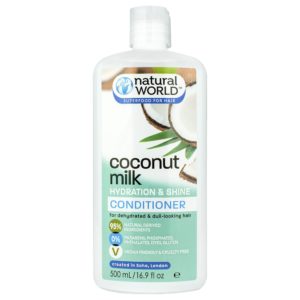 A formula filled with powerful anti oxidants which offers ultra moisturization. This hair mask provides hydration and fights ageing. It is a healthy and chemical free choice for your hair as it is free from paraben, phthalates and mineral oil.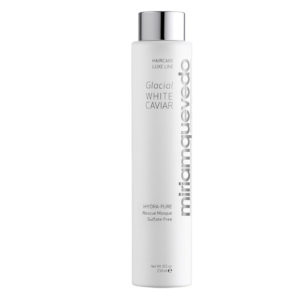 Honey hair cream mask moisturizes & protects your hair. It contains Acacia Honey rich in vitamins, minerals, and amino acids. This is a wonderful beauty aid that nourishes and conditions your hair. It also includes almond and coconut oils mixed with Vitamins A, C and E along with hydrolyzed Soy Protein. This mixture helps in strengthening your hair. All you got to do is massage a small amount into hair to keep it moisturized and groomed all day.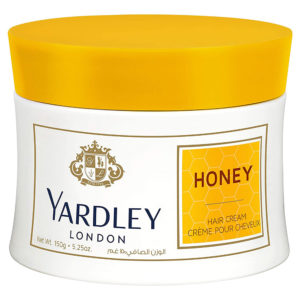 Finally, the Hemp Me! Hair Liquid Crystals is a top choice for all mums. This is a serum specially developed to nourish and protect the ends of the hair. Say goodbye to split ends with this enriched with cold-pressed hemp oil and macadamia oil. This oil is also perfect to use when you want to style your hair. Your hair shines like never before.