Everyone is doing a secret Santa this year. In workplaces, schools, and even classes for kids and adults. So, start planning your secret Santa and get the perfect gift for this holiday season, and here is how. 
2| Wheel of Secret Santa
Now this is a little more elaborate. Grab a big cardboard and draw a circle. Stick an ice cream popsicle in the middle with a board pin (or anything convenient around you). Divide the circle into little triangles and write the names and let luck decide! Make sure to remove the chosen names so no one gets two Santa's.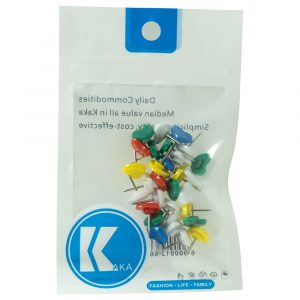 3| Secret Santa Apps 
If you go to your phone's virtual store, you will find many applications that will help you in your draw. It is very simple, just download any secret Santa app, enter the names, and a random draw will take place and everyone will know who they're assigned to.
The latter is perfect this year since everyone is working, studying, or hanging out virtually!
Finally, plan a little gathering or an online meeting to do the gift exchange and enjoy the guessing game. 
Can children do Secret Santa? 
Of course! We believe it is a great way to have children enjoy the experience of getting gifts without overspending. If your child has a group of five friends, getting one of them a gift will be a lot easier than getting gifts for all five. The anticipation and excitement will definitely make them work hard on choosing the perfect gift!
How to choose the best gift? 
First of all, have everyone write what they like, or what's their wish list. This will ease getting the gift. If you missed this step, here are some great gift suggestions for Secret Santa:
Gift Ideas for Children: